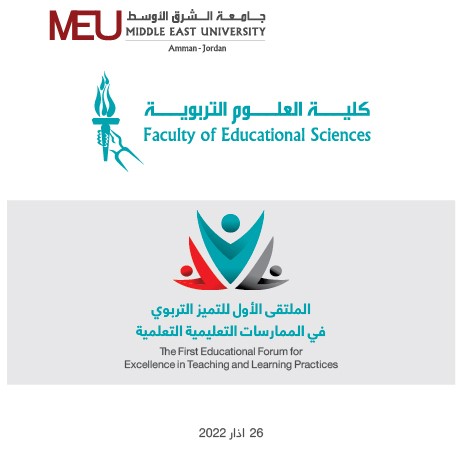 The Faculty of Educational Sciences at MEU will hold the "First Forum for Educational Excellence in Teaching Practices" on the twenty-sixth of March.
Dean of the Faculty of Educational Sciences, Dr. Ahmed Al-Hamuz, said that this forum is derived from the strategic plan of the faculty, which aims to improve the educational process at MEU, to ensure providing quality education, keeping pace with developments of the era and in line with modern educational theories.
He added that they welcome the participation of teachers and supervisors from public and private schools, in addition to leaders from the Ministry of Education, researchers and those interested, indicating that the themes of the forum will be: excellence in educational practices and teaching strategies, school leadership and management, employing technology in education, and presenting local and international experiences in teaching and learning.
It is worth to mention that participation in the forum is free of charge, in addition to giving participation certificates, and valuable prizes for the best contributions. You can communicate with the forum and send contributions on its website https://efet.meu.edu.jo, or by e-mail: eduforum@meu.edu.jo.