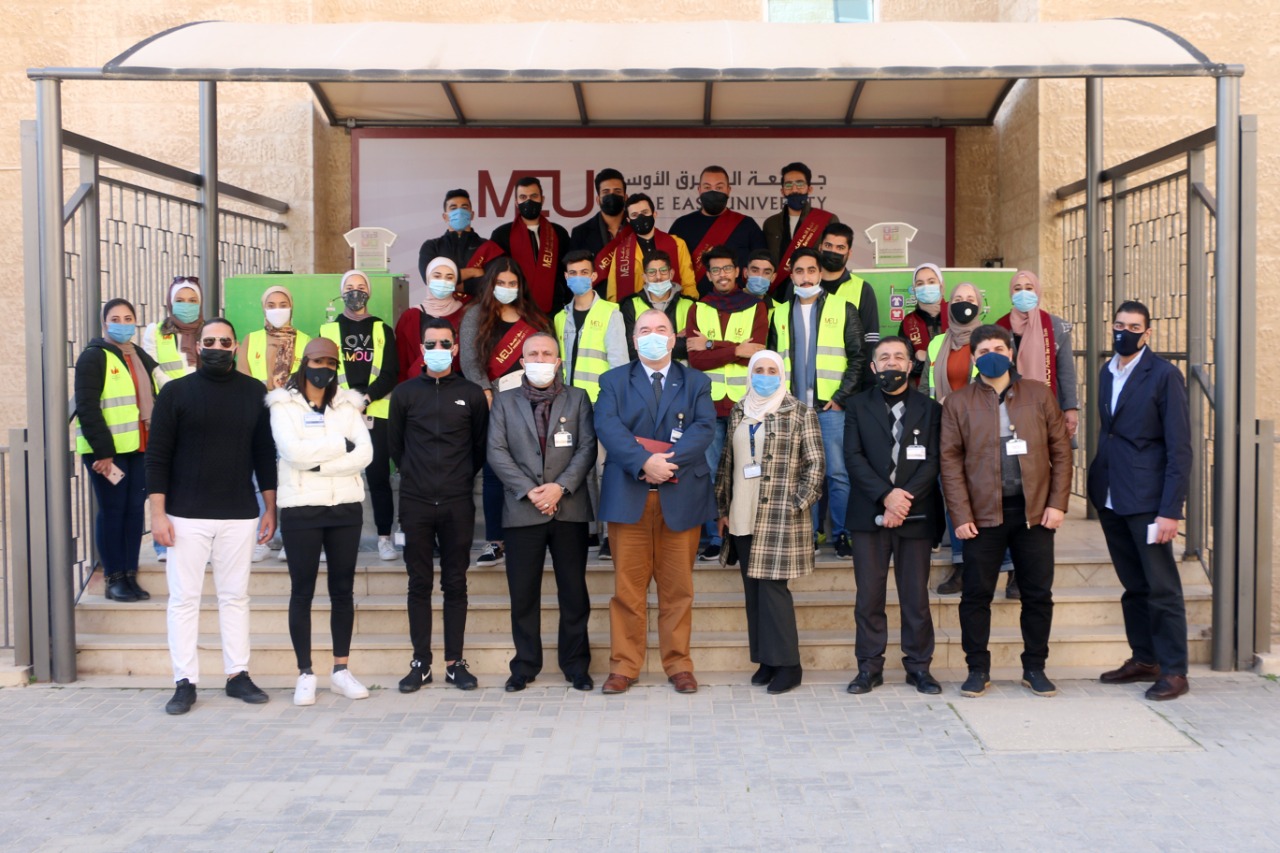 The Deanship of Student Affairs' Volunteer Work Club at Middle East University launched the annual 'Season of Giving Back' campaign, which was organised in cooperation with  the Jordan Hashemite Charity Organisation and the Charity Clothing Bank for a seventh year.
A team of volunteers will be collecting money and clothing donations over a span of twenty days, and will help the less fortunate families of the local community be better prepared for winter. The club will cooperate with CCB to sort and arrange donations within two days after the end of the campaign, to have them ready for delivery.
The kick-off event was held under the patronage of the Dean of Student Affairs, Dr Saleem Sharif, with the attendance of deans, faculty and administrative staff. Dr Sharif praised the Jordan Hashemite Charity Organisation for its role throughout the seven years in supporting volunteer work and ensuring the wellbeing of the less fortunate.
By organising this campaign, MEU sets a shining example of how to uphold social responsibility and maintain close relationships with the community in order to find solutions to the various hardships it faces.