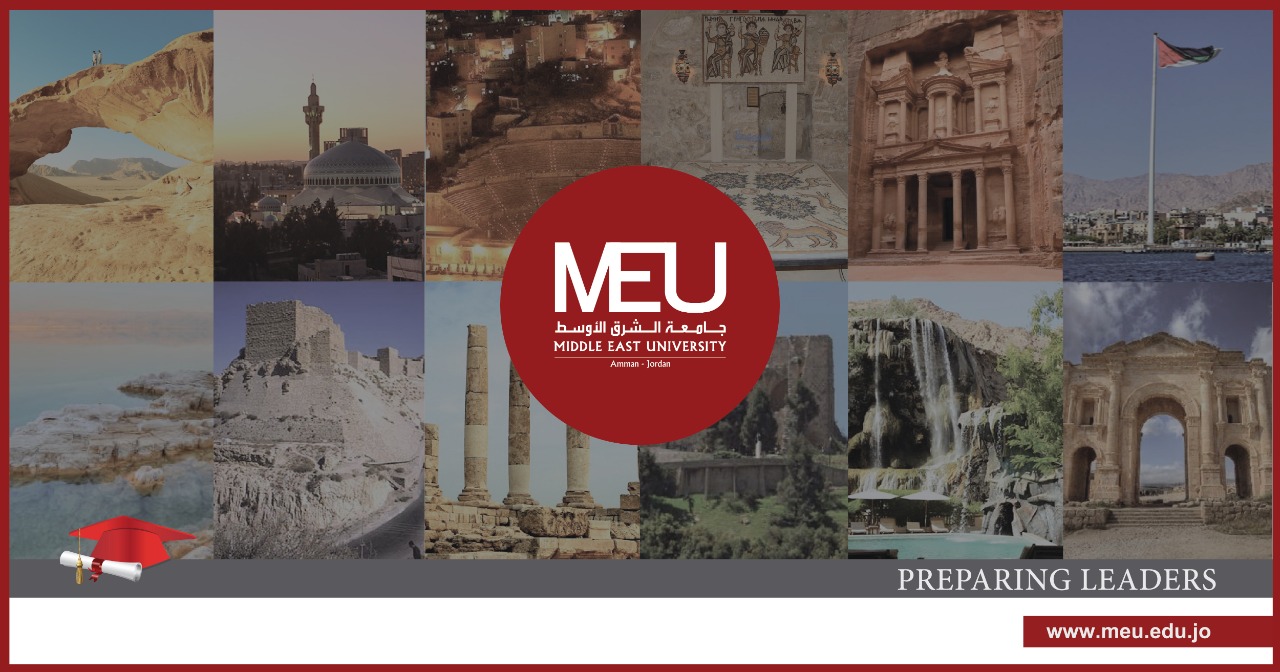 AMMAN – Middle East University, represented by the Department of Tourism Management at the Faculty of Business, launched an initiative to encourage internal tourism to local attractions, medical centres, and religious sites. The initiative was also targeted at developing and computerising the services offered by tourism and travel agencies.
The Head of the Department of Tourism Management, Dr. Sanaa' Afaneh, said, "We based our plans and objectives on a study conducted by experts in the tourism sector. We aim to fulfil MEU's vision and mission to serve our local community by backing the efforts to alleviate the impact of the Coronavirus outbreak on the tourism sector." She added, "The on-going circumstances required a swift response from all tourism sector personnel. A set of initiatives were planned and recommendations were proposed to redeem and strengthen the tourism sector, considering its vital contribution to Jordan's GDP."
The study referred to by Dr. Afaneh focused on the current state of global markets and how it affects the operation of tourism and travel agencies, especially ones that specialise in medical and religious tourism. The Department outlined a set of recommendations, including passing laws and regulations that organise medical tourism, establishing a centre for managing crisis in the tourism sector, cancelling medical tourism visas, forming a solid partnership between the medical sector and providers of tourism services, facilitating tourism and travel agencies' promotional efforts, and involving medical sector personnel in the medical tourism scene.