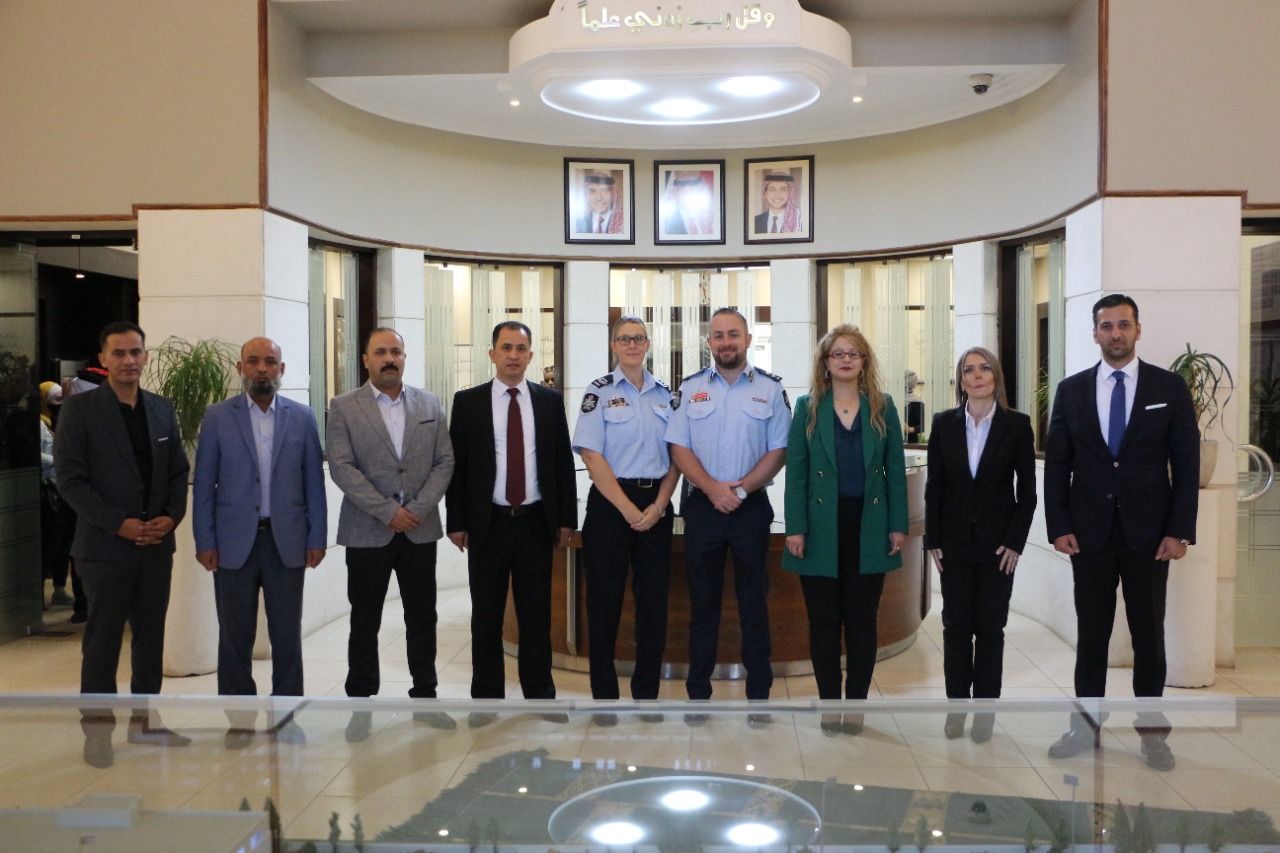 MEU hosted a training course organized by the Public Security Department (PSD)/Community Peace Center and the Australian Federal Police (AFP) titled "Women's Role in Confronting Extremism".
Commenting on this event, Acting President Prof. Salam Al-Mahadin said that the close relationship between the university and the PSD is beyond merely encompassing agreements and workshops, since it is also an approach to acknowledging the role of every national institution in encouraging diversity, openness, scientific thought and constructive criticism. She added that MEU is keen to establish in its students the spirit of open dialogue and free thought away from extremism in all their ideas and life relationships.
She also pointed out to His Majesty's vision in supporting women, which is one of the focuses of the Royal Committee for Modernizing the Political System, and in contributing to empowering women to achieve real accomplishments.
Conducted in the course of two days on MEU campus, the course aimed to foster community harmony from three aspects: community assimilation, trust among individuals and institutions and equal opportunities.
The inauguration was attended by Dr. Ahmad Nasereddin Vice Director of Board, the Assistant Director of Preventive Security, the Manager of the Community Peace Center and Colonel Matthew Gale, Liaison Officer at the AFP.