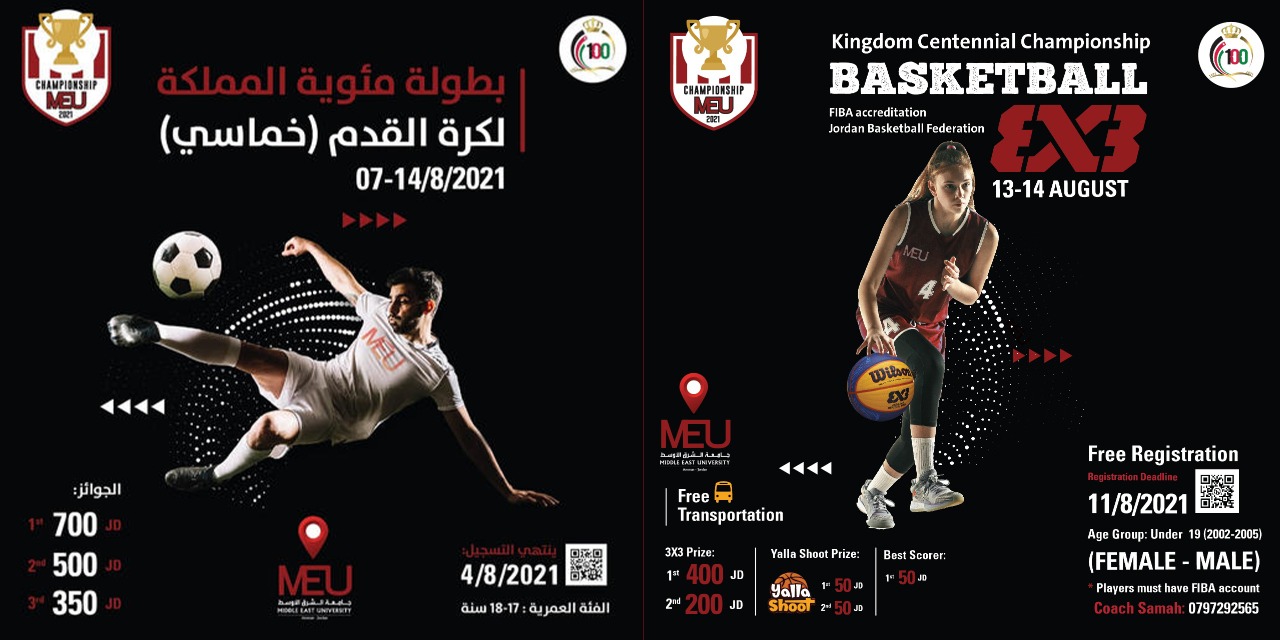 MEU will hosts two championship matches, one for football (five-a-side) and another for basketball (3×3), which will be held during the period from 7 to 14 of August in cooperation with the JFA and the JBF.
For the basketball championship, players from both genders under the age 19 will be participating. The football championship, on the other hand, will include only male players under the age of 18. Several teams have declared their wish to participate in the championship, which is the first one MEU hosts on the Kingdom level since the outbreak of the Covid-19 pandemic.
The significant event is an example of the true partnership between the academic role and sports and physical activity among the youth. MEU considers this sector as one of the pillars of its excellence, which demonstrates its belief in and support for the role of athletes in the advancement of Jordan.
The championship will take place on the university's courts, all while taking all the possible precautions of public safety and social distance.