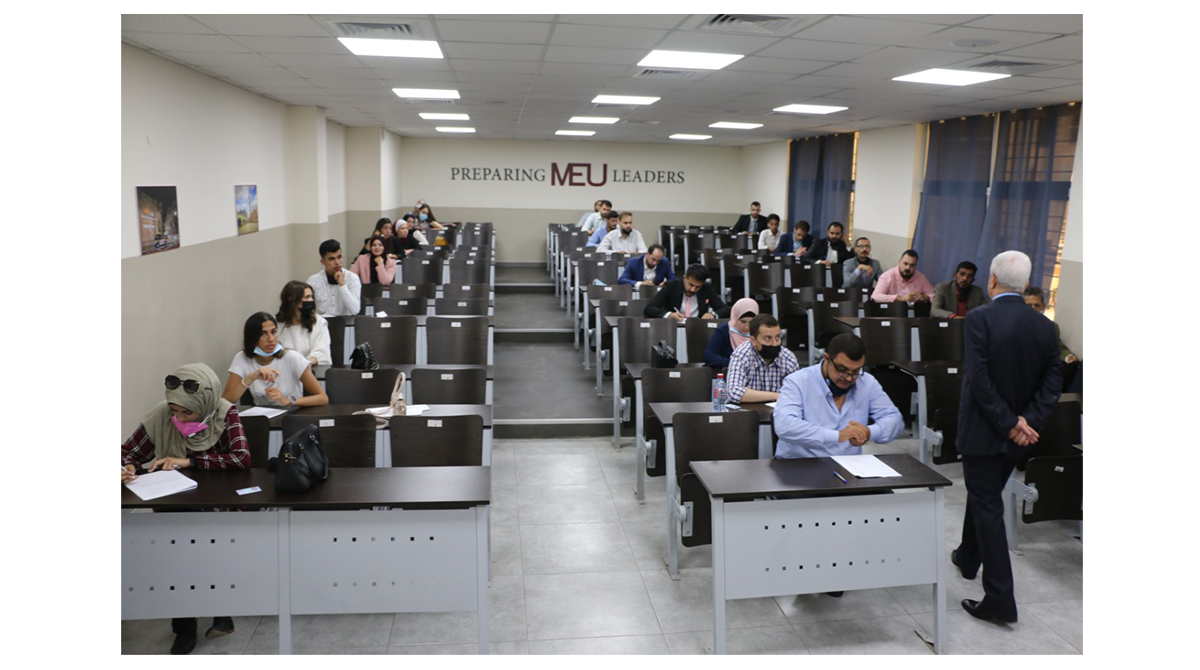 MEU hosted the spring (February) cycle of the 2021 bar admission exam for trainee lawyers. The exam was held in one session in several classrooms pre-equipped in cooperation with the bar to be in accordance with admission requirements and conditions.
Dr. Ala'addin Al Halhouli, MEU President, expressed MEU's acknowledgement of hosting the bar exams again this year, pointing out to the significant role the Faculty of Law plays in graduating highly qualified students, both from the bachelor and master programs, with the practical experience needed to respond to legislative updates in Jordan and beyond.
The exam was closely supervised by bar President Mazer Rusheidat, who expressed his gratitude to MEU for continuing to host the bar exams and his acknowledgement of the preparations made for the occasion, which took into account public health concerns, rendering the classrooms safe for applicants.
From his side, the Dean of the Faculty of Law at MEU, Dr. Ahmad Al Louzi, confirmed that MEU has taken all possible precautionary procedures for holding the bar exams through a solid logistic plan that took into account the requirements of public health and safety.
This effort comes as a continuation of MEU's efforts to contribute to advancing the level of all social groups by cooperating and collaborating with different entities, associations, educational institutions, and vocational institutions.