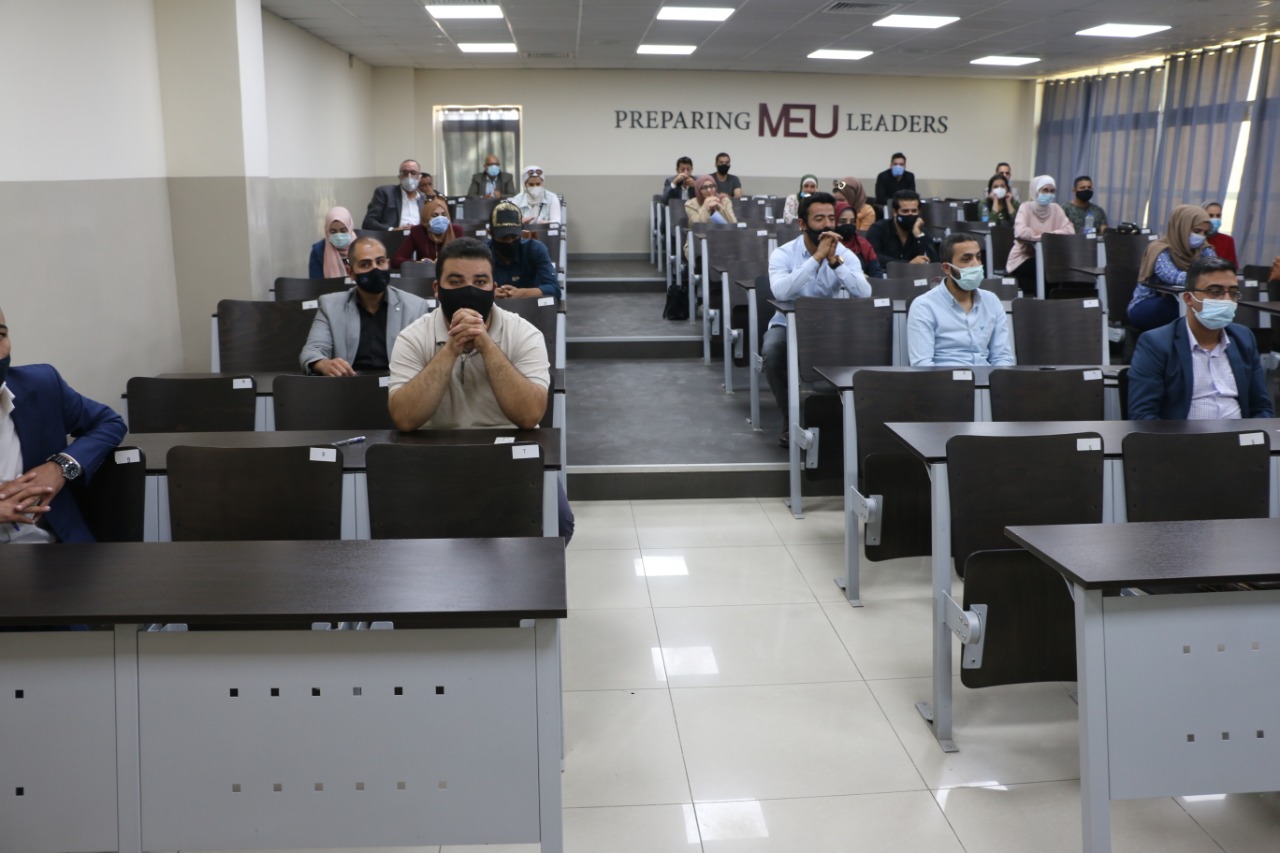 AMMAN – Middle East University was once again host to the Apprentice Lawyers' Examination for the summer of 2020, which was taken by more than 1 thousand law graduates. The examination's single session was held at the University's lecture halls, under the supervision of an examining committee consisting of the Jordan Bar Association's council members. MEU applied strict health and safety measures in carrying out the examination, and ensured that examinees maintain safe distance between one another.
The Head of the JBA, Mr Mazen Rsheidat, commended MEU's efforts, exerted in cooperation with the JBA, to guarantee a smooth flow of procedures and maintain the safety of examinees.
The Assistant to the President and Dean of Law, Dr Ahmad al-Louzi, said, 'The University implemented a thorough health and logistics plan addressing all the requirements of holding a successful and safe session'. He added, 'The JBA's renewed trust confirms the University's glowing academic and administrative repute, while MEU remains true to its vision and mission to serve the members of its local community'.
The University's Safety Committee prepared a list of precautionary measures to be taken when escorting the examinees to the University's facilities. It worked on sanitising the dedicated lecture halls before the beginning of the examination and after, provided hand sanitisers at all entrances and exits, and ensured social distancing between the examinees.
The Committee also set strict guidelines for entering the university campus, in accordance with the provisions of the State of Emergency Law. It compels all visitors to wear medical masks and gloves, fill a health questionnaire, and have their body temperature measured.