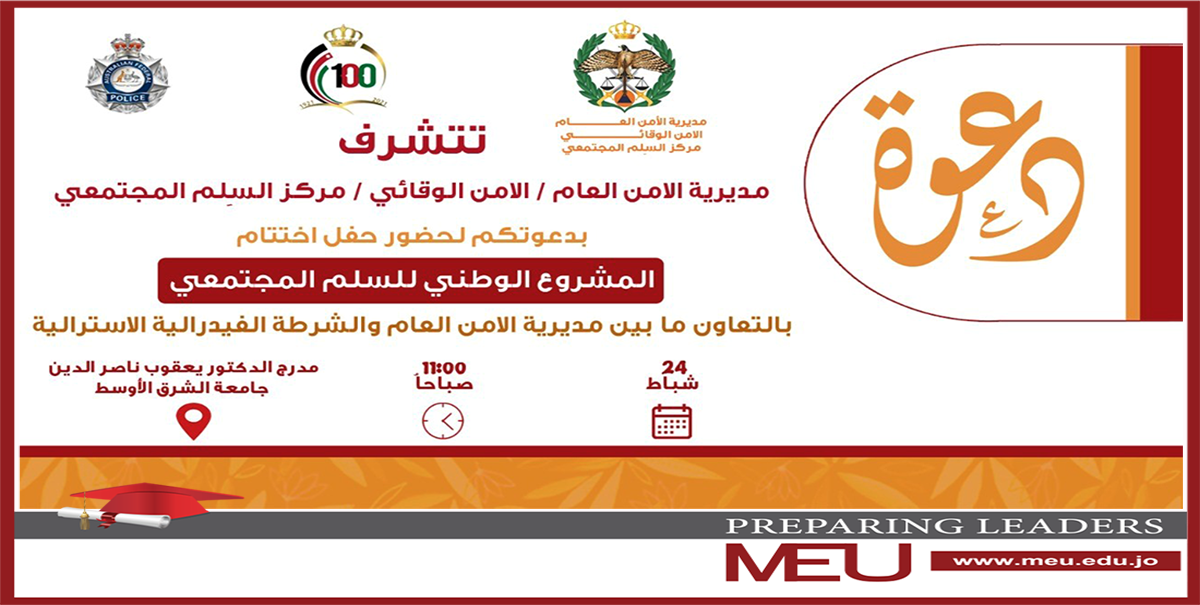 As part of the MoU signed between MEU and the Public Security Directorate, namely the Community Peace Centre (CPC), and in cooperation with the Australian Federal Police and King Hussein Cancer Center, MEU will be holding several workshops and seminars on campus tomorrow Monday. The topics to be discussed will focus on combating extremism and promoting the culture of peace within the community.
These workshops and seminars aim to demonstrate MEU's awareness of the significant role of the CPC in combating all sorts of extremism, protecting the community against its risks and repercussions, dispersing moderate thought, and enabling dialogue with extremists in an attempt to change their behavior and rehabilitate them. This is part of MEU's mission to contribute to creating a community that rejects extremism, filtering mass media from extremist ideologies, and creating plans to eradicate extremism or prevent it from spreading.
The workshops are going to be held on MEU campus for three consecutive days from Monday 22/02 to Wednesday 24/02. This will include interactive dialogues with participants to enrich their knowledge in various areas.