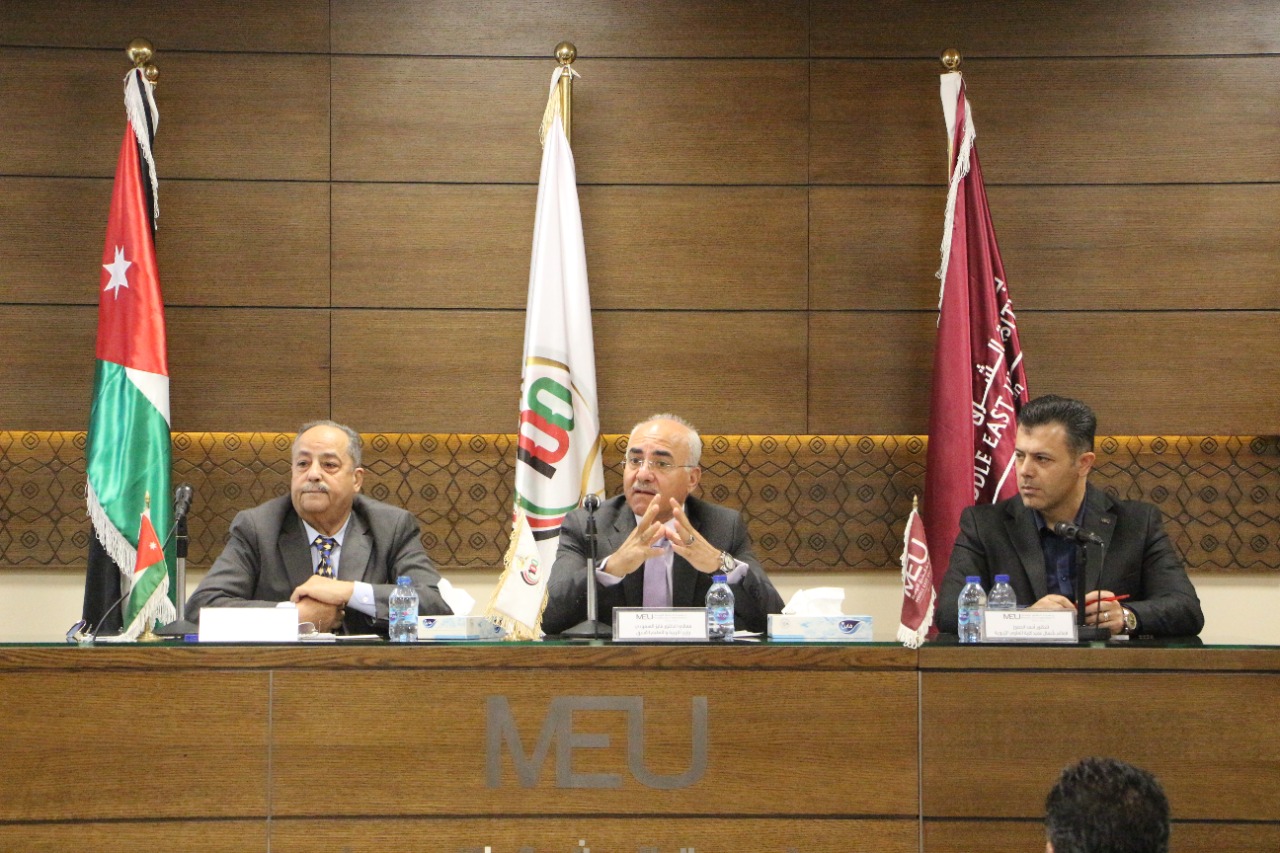 Under the patronage of His Excellency the former Minister of Education, Dr. Fayez Al-Saudi, MEU organized an educational symposium entitled: "The Teacher in the Bicentennial" to celebrate World Teachers' Day.
The Vice President for Administrative and Legal Affairs, Dr. Anis Al-Mansour, welcomed the attendees, praising the importance of the role of the teacher, and his fundamental position, stressing his pivotal role in supporting the educational process and building cognitive frameworks for the student.
The symposium aims to define the position of the teacher who is the author of the message as the ideal model for building and refining the student's personality, as the educational system comes as a sequential extension of the societal system that needs who embraces it.
The symposium outlined "the Education Bridges" program, which is concerned with linking school activities and life skills, contributing to the organization and self-exploration of the student, and enabling parents and teachers to work together away from the traditional pattern of introducing and implementing activities.
The symposium was attended by the Director of the National Curriculum Center, Dr. Muhammad Al-Massad, the Acting Dean of the College of Educational Sciences, Dr. Ahmed Al-Hamuz, and a number of the faculty members from various faculties.
It is noteworthy that the program launched by the Ministry of Education comes with the support of UNICEF to help one million students from the fourth to the ninth grade, for the purposes of reviving the education process, accelerating it, and compensating students for educational loss.