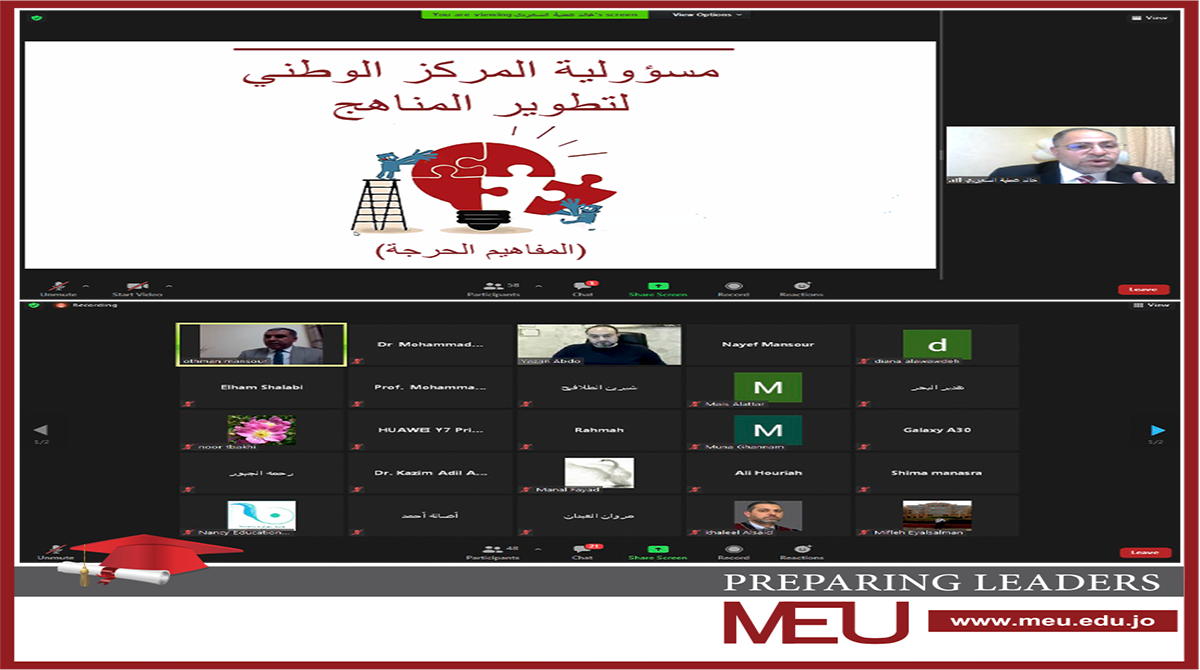 The Faculty of Educational Sciences at MEU organised a virtual seminar on "Returning to School after the Covid-19 Pandemic" via Zoom, which was headed by Dr. Othman Mansour, Head of Administration and Curriculum Department at the Faculty.
The seminar was aimed at recommending the establishment of a national center to research the social and psychological effects of closing schools, and emphasizing the importance of unifying efforts to return to regular school life.
The seminar discussed several axes, most important of which is the necessity to implement motivational training sessions oriented towards all teachers before the commencement of the second semester. Such training would enhance teachers' educational personality and activate it to enable them to carry out their role in building the psychological and social personality of students.
The seminar was attended by Prof. Khaled Atiyyeh Al-Saudi, board member at the National Center for Curriculum Development, the Dean of the Faculty of Educational Sciences at Tafila Technical University, and Dr. Yazan Abdo, CEO of Sharek Academy.