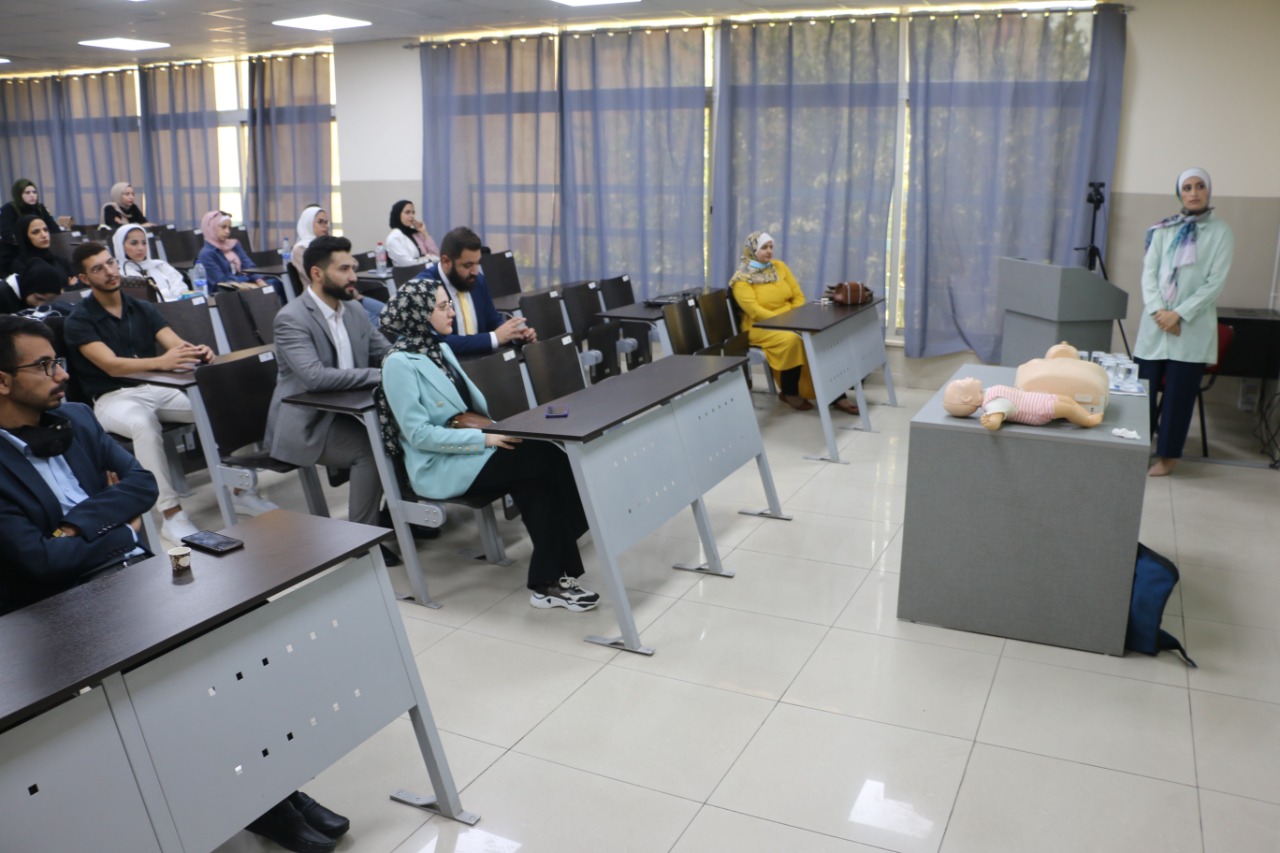 In cooperation with the voluntary team RBC, MEU held two seminars, one discussed hair cosmetics, delivered by Dr. Hakam Al-Akbani, and the other discussed CPR, delivered by Ms. Salsabeel Al-Badri.
The Dean of the Faculty of Pharmacy, Dr. Ammar Al-Maaitah, stressed on the importance of such awareness sessions, as they contribute to fostering a health culture.
The seminar is an extension to the extracurricular activities of the university, which aim to develop students' abilities and enable them to have hands-on experiences with what they learn. As always, MEU took the necessary precautions to prevent the spread of Covid-19.