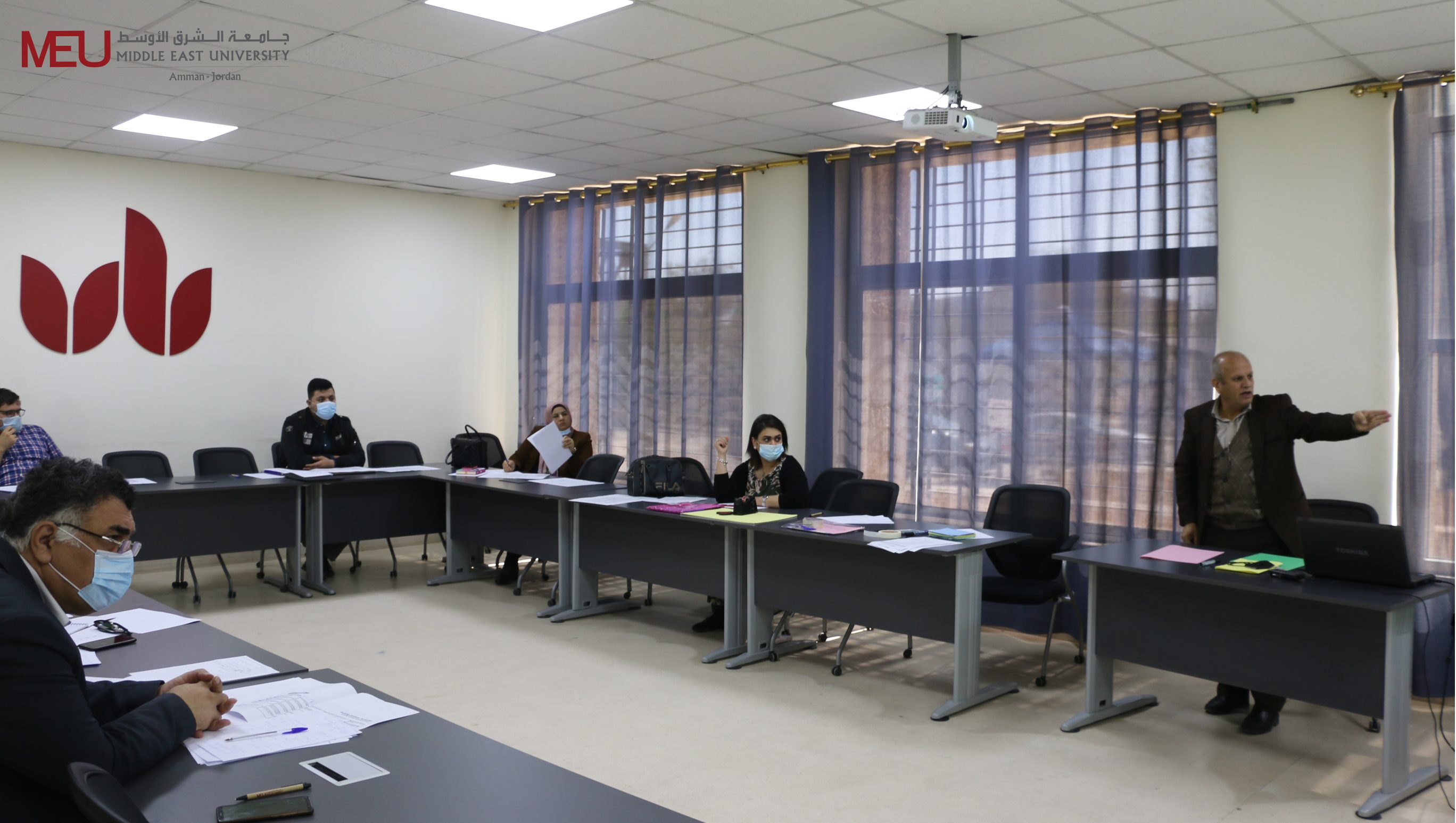 Under the patronage of MEU President Prof. Alaa Eddin Al Halhouli, the Consulting, Training and Language Center in MEU held a specialized workshop on using the Developing a Curriculum (DACUM) process. The workshop was held on Wednesday 14th and Thursday 15th of this month, in cooperation with the Technical and Vocational Skills Development Commission at the Ministry of Labor. Several specialists from both the public and the private sector have participated in the workshop, as well as several members of the Faculty of Architecture and Design.
The workshop also received the support of the International Labour Organization with 3D printing products used for the first time in Jordan, where participants learned the technique using Competency Profile.
The workshop, supervised by Dr. Mahmoud Al Disi, the Manager of the Consulting, Training and Language Center, was concluded by giving granting certificates to participants in appreciation of their participation.
This workshop is an example of MEU's realization of the importance of upholding its social responsibility towards the youth, providing them with the skills that would open more horizons in their future and enable them to be part of the national outlook for the future vision of the country's centenary.