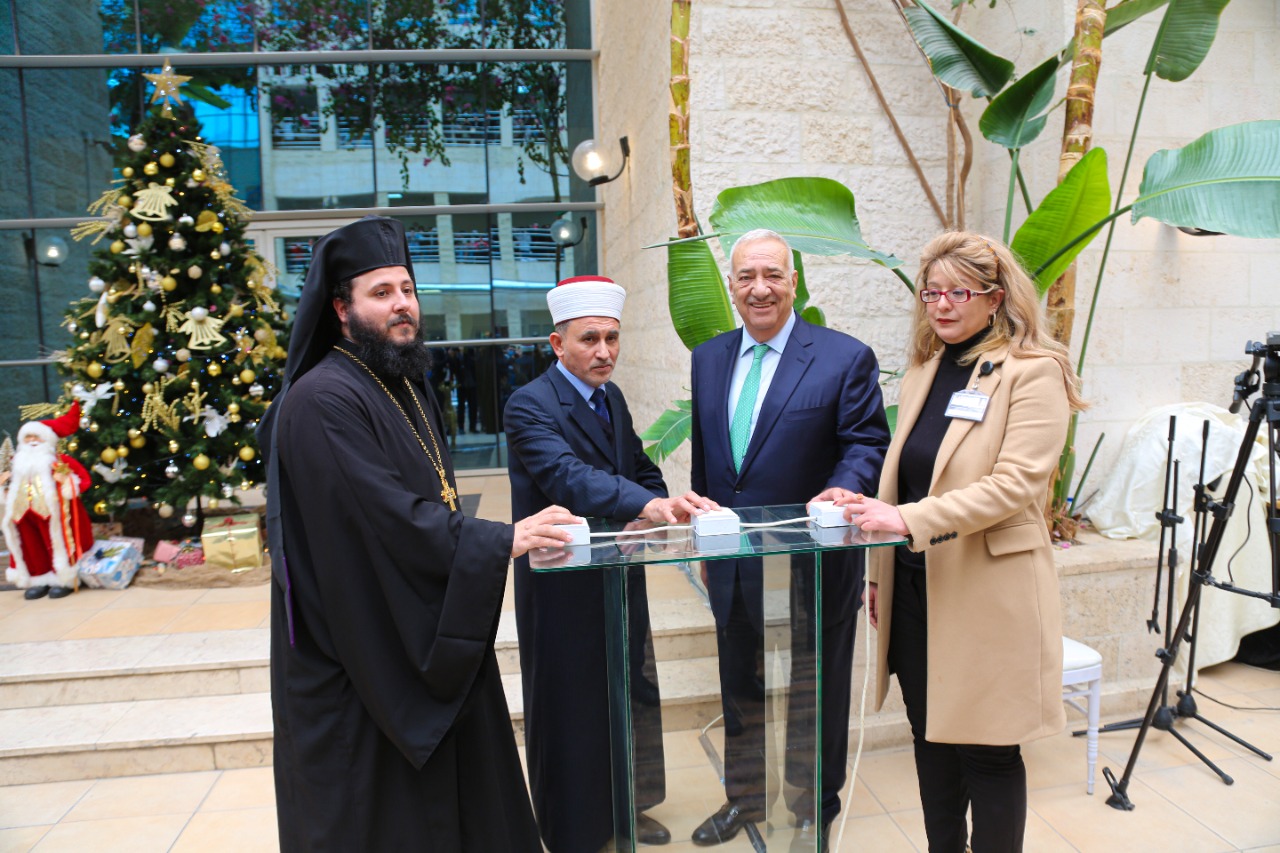 MEU held a party to light the Christmas tree at its campus under the patronage of the Chairman of the Board of Trustees, Dr. Yacoub Nasereddin to reflect the image of harmony between religious sects in Jordan.
That party was attended by His Eminence, Archbishop of the Greek Orthodox Church Christoforos Atallah and Archimandrite Christophoros Haddad and the representative of Chief Justice Sheikh Abdul Hafez Nahhar Al Rabtah, Dr. Ziad Haddad and several Along with a number of national, ministerial, parliamentary, and leadership figures, it comes to respect and celebrate religious coexistence.
Dr. Nasereddin welcomed the attendees saying that this party was prepared for students to be a lesson on the way to deal with important figures at such significant occasions. He added that the purpose of this event is to spread the spirit of brotherhood, tolerance, love, humanity and love for the other, and that this is the basis of the structure of any vibrant and advanced society.
For his part, the Archimandrite stressed that what the MEU is doing is a source of pride, and that its academic and administrative staff, and students embody the true meaning of the icon of a cohesive nation, pointing to the sound thought of university students which draws the features of a prosperous future that believes in the generosity of the builders of this nation and the nobility of their morals.
From his side, Dr. Al-Hajjaj said that this event embodies a great and extended reality of the tolerant Islamic faith, as the MEU adheres to the principles and ethics of the true religion, explaining that the university succeeded in drawing inspiration from the visions of His Majesty the tolerant King.
In a related context, the presenter of the celebration, Dr. Hani Al-Badri, said that tolerance that is underlined in this celebration is a lesson in geography, history and a message in life sciences as well as a culture of morals derived from the eminence of the Hashemite and their nobility of morals, adding that the university today does not light a mere Christmas tree, but rather Lights a spiritual candle that believes in the victory of nationalism and religious pluralism.
It is worth noting that the event came in accordance with social distancing and public safety measures.