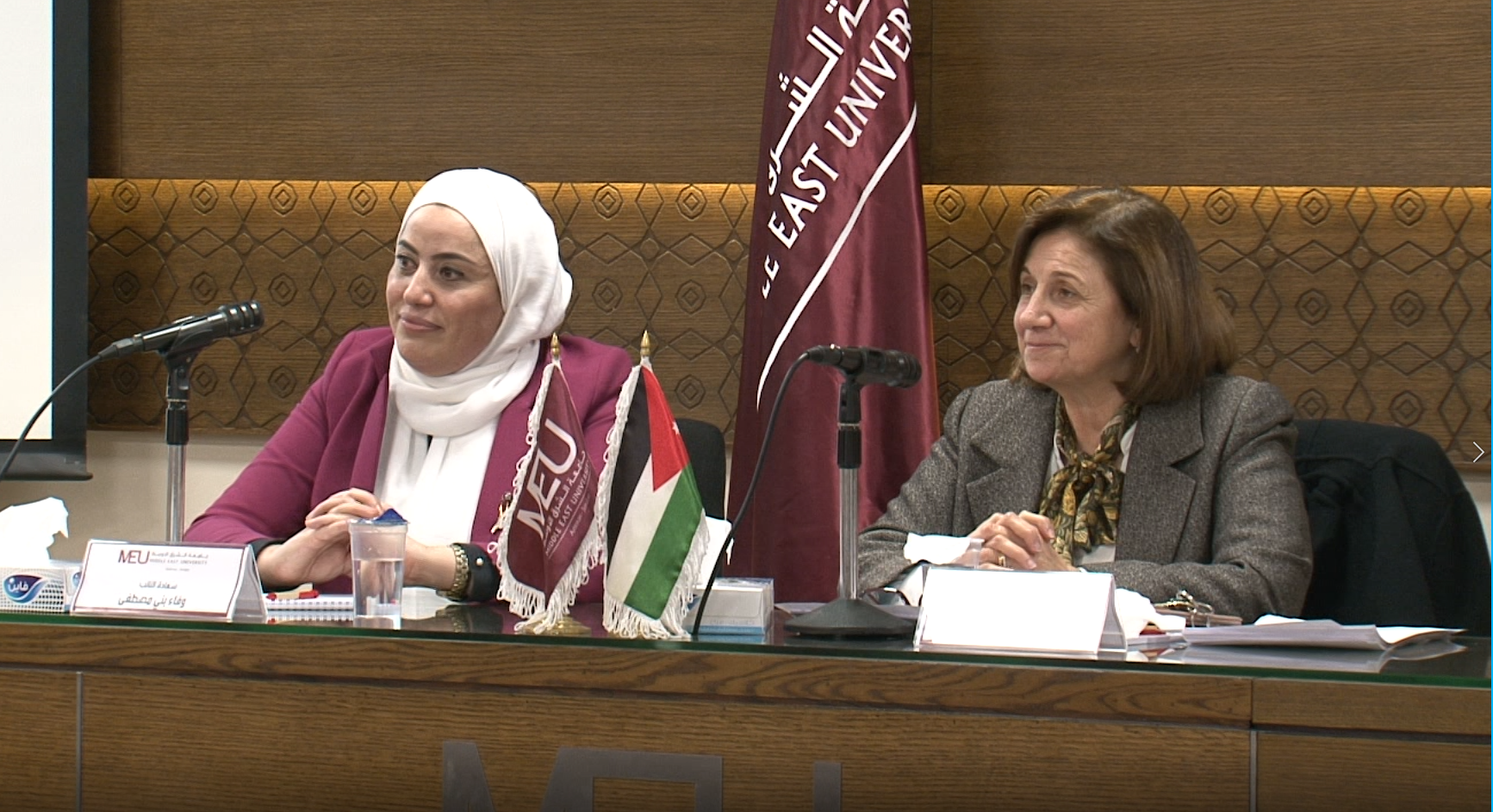 AMMAN – The Faculty of Arts and Sciences at Middle East University held a lecture titled "The Political Presence of Jordanian Women", given by the Parliamentarian Wafaa' Bani Mustafa. The lecture was attended by a number of faculty members, administrative staff, and students.
Bani Mustafa stated, "Women's capabilities must not be taken lightly, and it is well within a woman's rights to have her political voice be protected, and even encouraged. These demands are not being made by women alone. The Jordanian community has also recently been demanding more female participation in government and leadership roles." She went on to point out, "Every faction in our society, be it that of men, women, or the youth, should have an equal say in the official decision-making processes that control the fate of our nation. The largest factor that is currently barring Jordan from reaching the greatest heights of its economic and global potential is the fact that women hold limited decision making roles in the professional and political spheres. Structural and political reform will never be fully accomplished without including the voice and perspective of the Jordanian woman."
Bani Mustafa added, "Jordanian society must continue to strongly advocate for the political participation of Jordanian women, we must never let our calls for equal rights waver. In fact, we should strive to urge for this recognition now more than ever through partaking in constructive dialogue with the government and civil community. National mechanisms must be enacted to support and advance women's role in our society, and we must establish mechanisms to offer women the legal aid they may require in order to protect their political and professional rights."
At the end of the seminar, Bani Mustafa answered the many questions that attendees had, and she went on to commend them for their political, economic, and legal awareness.