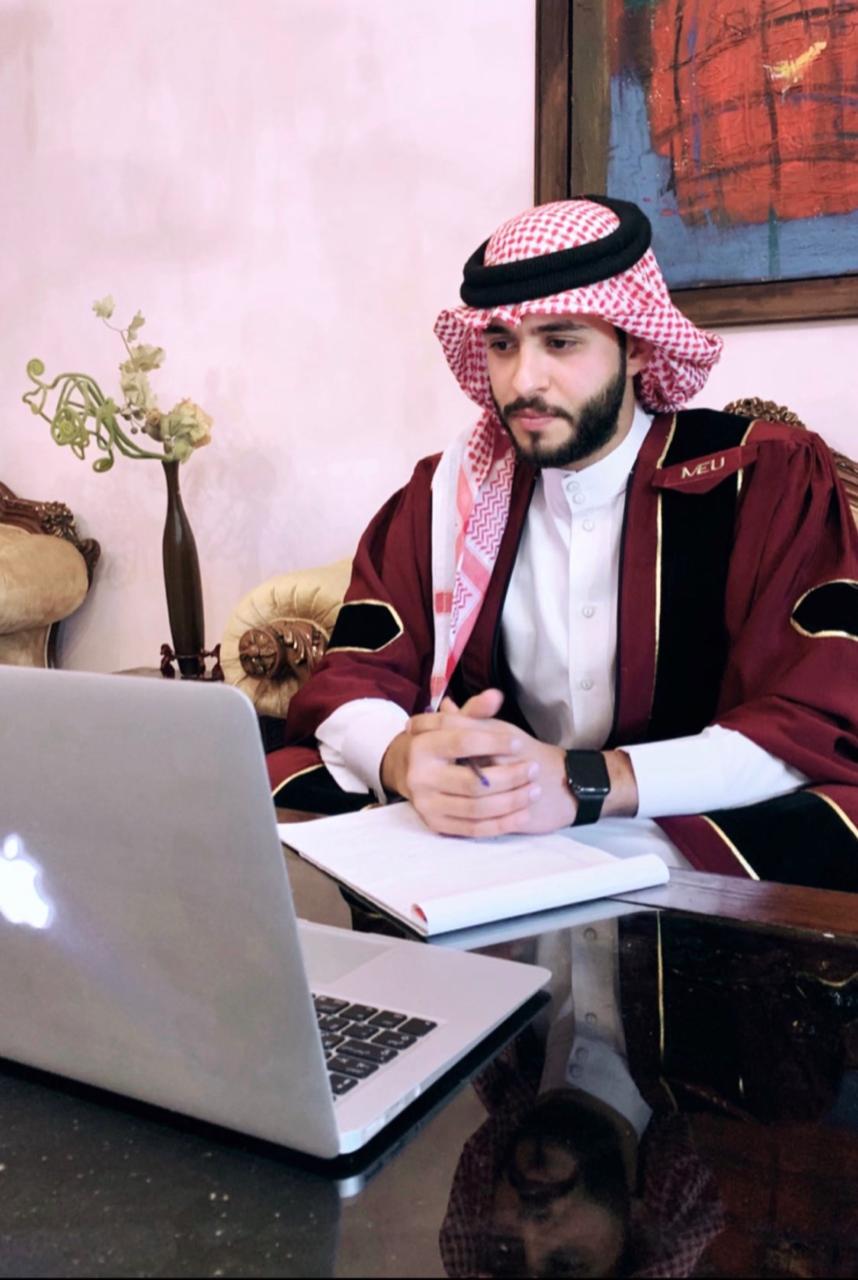 AMMAN – Faculty of Media student Hamzeh Nayef al-Ma'ani produced a documentary on the life and career of his late father and media person Nayef al-Ma'ani, for his graduation project. The documentary, titled "A Mark Left by a Prominent Media Person", was introduced to the dedicated jury via Zoom.
Dr Kamel Khursheid, a faculty member at the Faculty of Media, said, 'We were quite impressed by Mr al-Ma'ani's work and rewarded his efforts with an excellent evaluation and grade'.
The project supervisor, Dr Ashraf al-Manaseer, stated, 'Mr al-Ma'ani shed light on both his father's professional and personal lives, which added to the work's quality and originality'. He added, 'Mr al-Ma'ani strongly believed in his idea, which in turn facilitated the success of his project'.
Dr Hanan al-Sheikh, a faculty member at the Faculty of Media, commented, 'The student was brave in his choice considering the sensitivity of the subject matter and the emotional effect it could have on his person'. She also noted that the graduation project presentation attracted the interest of media persons and journalists, as well as Mr al-Ma'ani's colleagues at the Faculty of Media.
The late Nayef al-Ma'ani was one of Jordan's most celebrated media persons. He presented, in his late career, a number of live TV and radio shows that addressed citizens' struggles and demands. He worked at Radio Amen FM, the Jordanian Armed Forces Radio, and Fact International. He also worked at a number of local newspapers, including "Sawt al-Sha'b", "Aswaq", and Addustour Newspaper.