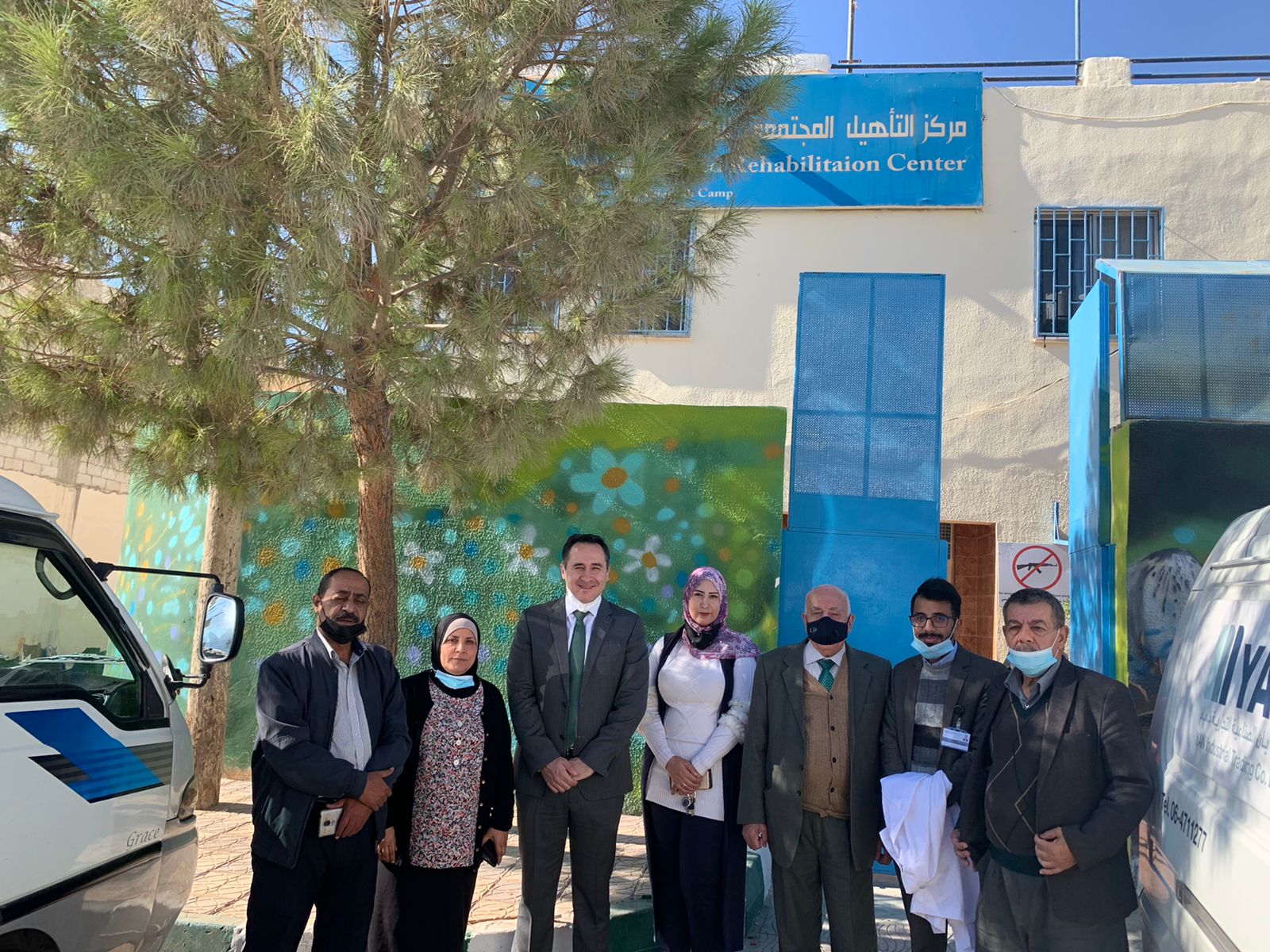 MEU's Faculty of Pharmacy organized a medical day, at the community rehabilitation center for the disabled- Talbieh Division in the area of Giza. This day included providing free medical examinations and raising awareness services, covering internal illnesses and hypertension, with free prescriptions for patients.
Dean of the Faculty, Professor Dr. Ammar Al Maaitah, expressed gratitude to the efforts of pharmaceutical companies and drug stores in supporting the event, namely, Yan drugstore, Hayat Pharmaceutical Industries, Co. and Sana Pharma Company.
This event was with the participation of the Head of the Community Service and Extracurricular Activities Committee, Professor Dr. Khalil Al Taif, faculty members and students.