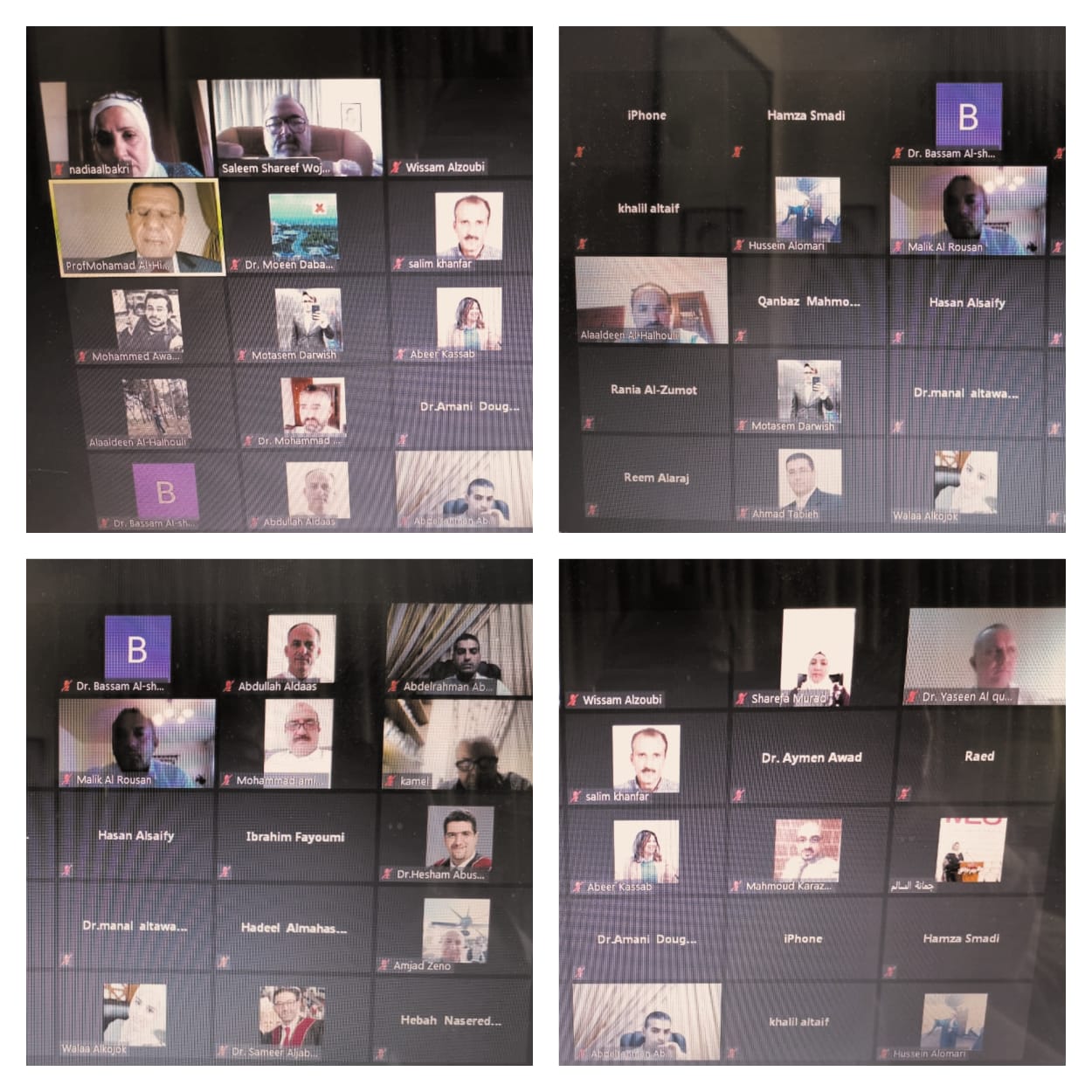 AMMAN – Middle East University's staff members exchanged Eid al-Adha wishes via telecommunications, abiding by the State of Emergency Law which has been enforced in Jordan due to the Coronavirus pandemic.
The online meeting was attended by the Acting University President, Prof. Ala'aldeen al-Halhouli, along with his vice presidents and assistants, deans, directors, faculty, and administrative staff. The attendees reviewed the University's achievements during the Coronavirus crisis and evaluated the procedures it has followed and their effect on the educational process.
The University President and attendees expressed their utmost joy with this meeting, as it is bound to cement friendly relations amongst the University staff.
MEU extended its warmest wishes to his Majesty King Abdullah II bin al-Hussein and his Royal Highness the Crown Prince Al Hussein bin Abdullah II, hoping for many returns in blessings and prosperity for the Jordanian people.