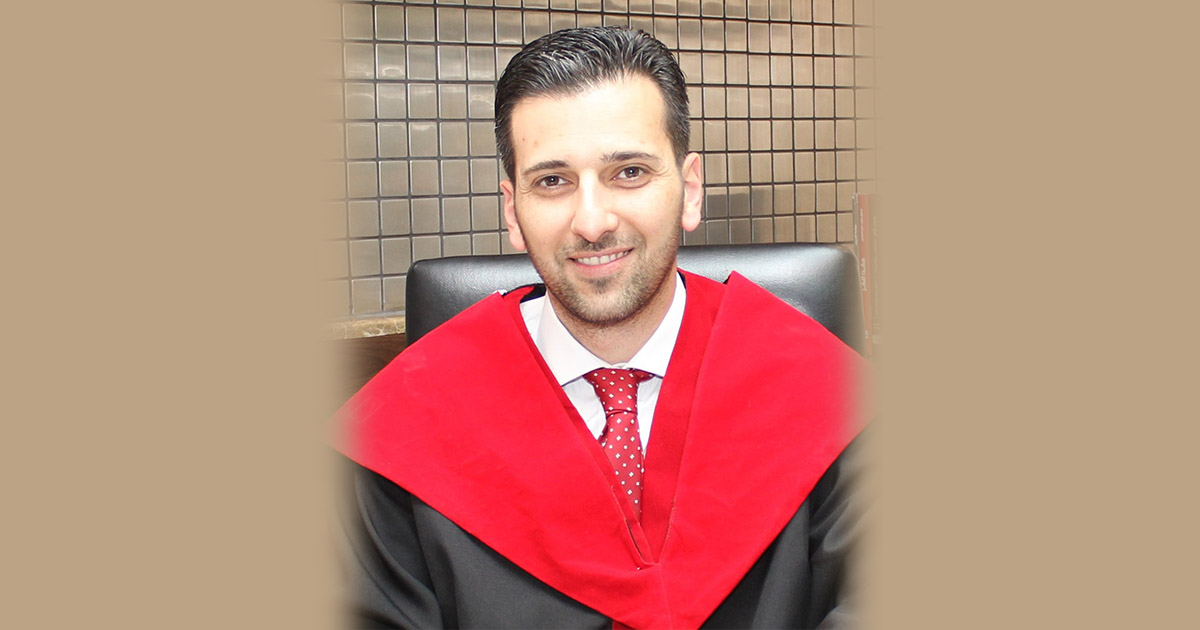 AMMAN – Middle East University; represented by the Chairman and members of the Board of Trustees, University President, Council of Deans, faculty members, administrative staff, and students; congratulates the member of the Board of Trustees and Doctor of Pharmacy, Dr. Ahmad Yacoub Nasereddin, on obtaining a PhD in Strategic Management with an excellent rating and honours from the distinguished Mutah University.
Dr. Nasereddin obtained his degree after defending his dissertation titled "The Effect of Strategic Entrepreneurship on the Sustainable Performance of Private Universities in the Hashemite Kingdom of Jordan: Lean Thinking as the Medium Variant". The study recommended promoting strategic entrepreneurship practices at private universities, as these practices will allow universities to attract further entrepreneurial opportunities and sufficiently manage their entrepreneurial resources. The study highlighted the importance of highly endorsing sustainable performance tendencies as they will lead universities to distinction and longevity. The study encouraged adopting the modern lean thinking methodology for its clear objectives and focus on minimising efforts, expenses, and resources while maintaining quality.
MEU is proud of this distinct academic achievement, and hopes it will be of great benefit to the Jordanian higher education sector and national universities. We strive to serve the greater interest of Jordan's academic reputation according to the highest standards of strategic thinking, planning, and management; in addition to quality and governance, under the wise leadership of his Majesty King Abdullah II bin al-Hussein.