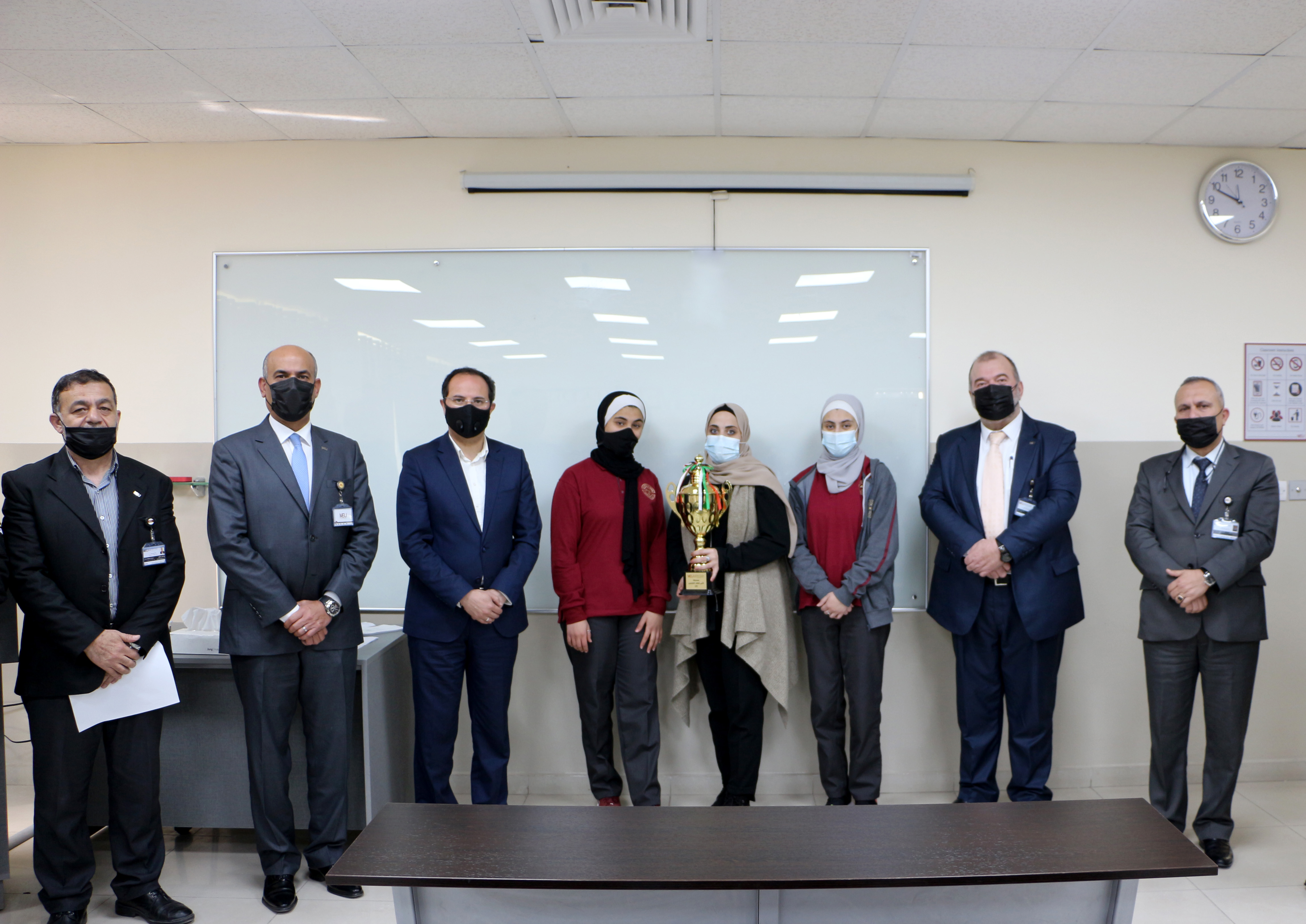 In the presence of MEU President Prof. Ala'aldeen al-Halhouli, and in cultural celebration of the Second Centennial, the Cultural Club at the Deanship of Students Affairs concluded the Cultural Leader Cup Competition.
The competition saw the participation of several high-school students, who were taken in a tour around the campus by the Dean of Students Affairs, Dr. Salim Sharif, who introduced them to the faculties and the facilities of MEU, and briefed them on the programs and services provided at MEU. During the tour, public health a safety measures were taken into consideration.
The participating schools were Qurtoba International Schools, Al Watan Al Arabi Schools, Alhoffaz International Academy, and Al-Hassad Al-Tarbawi Schools. The final competition took place between Al Watan Al Arabi Schools and Al-Hassad Al-Tarbawi Schools, where the former, after fierce competition, was able to earn the winner title. Other teams were granted acknowledgment certificates and cash awards in appreciation of their participation and in acknowledgment of their hard work.
The purpose of such competitions, President Prof. Ala'aldeen al-Halhouli explained, is to manifest MEU's keenness to move forward with its mission and its vision, which are based on building leaders and preparing them for the future. He confirmed that such extracurricular activities motivate students to exert more effort towards becoming future leaders.