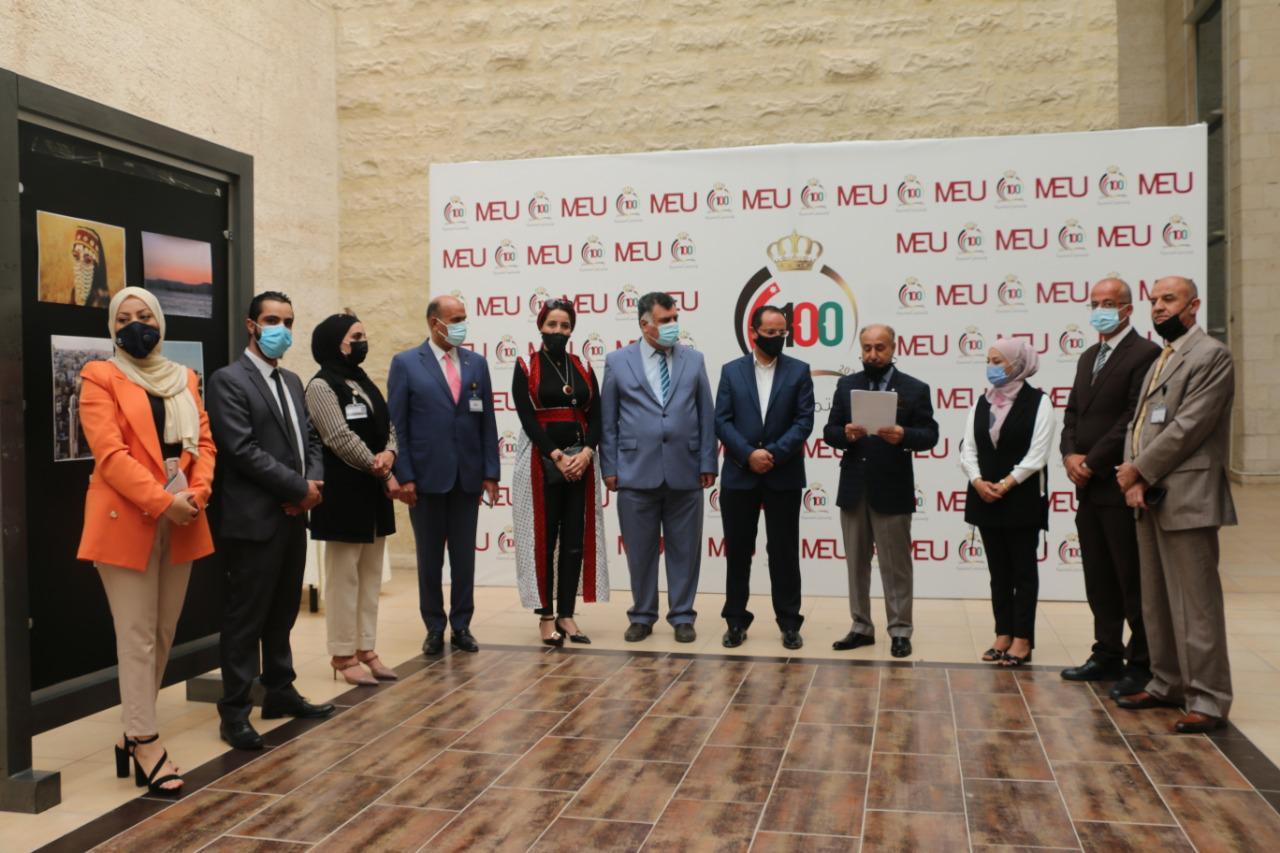 In the presence of President Prof. Ala'addin Al Halhouli, the Faculty of Architecture and Design, in cooperation with Yaquob Nasir al-Din heritage Revival Center, concluded the Centenary Photography cpmpetition.
Participants in the competition included numerous students of the Faculty of Architecture and Design, the artistic works of whom were featured during the competition. The exhibition was divided into two parts to include the works of students from both departments.
Commenting on the event, President Al Halhouli said that education at MEU is not limited to theory; it is an integrated system of both the theoretical and the practical sides, which is embodied in numerous courses especially in the Faculty of Architecture and Design, since the university provided for its students modern means of learning including workshops and labs. He emphasised that such competitions prove that MEU is keen in its mission to prepare leaders for the future through activities such as these competitions.
Dr. Samah Dwaik, Head of the Community Service and Extracurricular Activities, added that "students' works demonstrate a mixture between art and creativity, architecture, and civil engineering. They also proved their skills in rendering their projects using the computer software provided by MEU."
The arbitrators panel included Dr. Sattar Al-Jbour, an internal arbitrator and Vice Dean of the Faculty of Architecture and Design, Dr. Ayat Al Fuqara, an internal arbitrator and Head of the Graphic Design Department, and AbdelRahman Al Arjan, an external arbitrator, General Manager of Gallery Abilities and a photographer.
The activity was concluded by handing plaques and in-kind prizes to the winning students: Yazan Nashawati, Rawan Dimyati, and Tania Sawai'i.