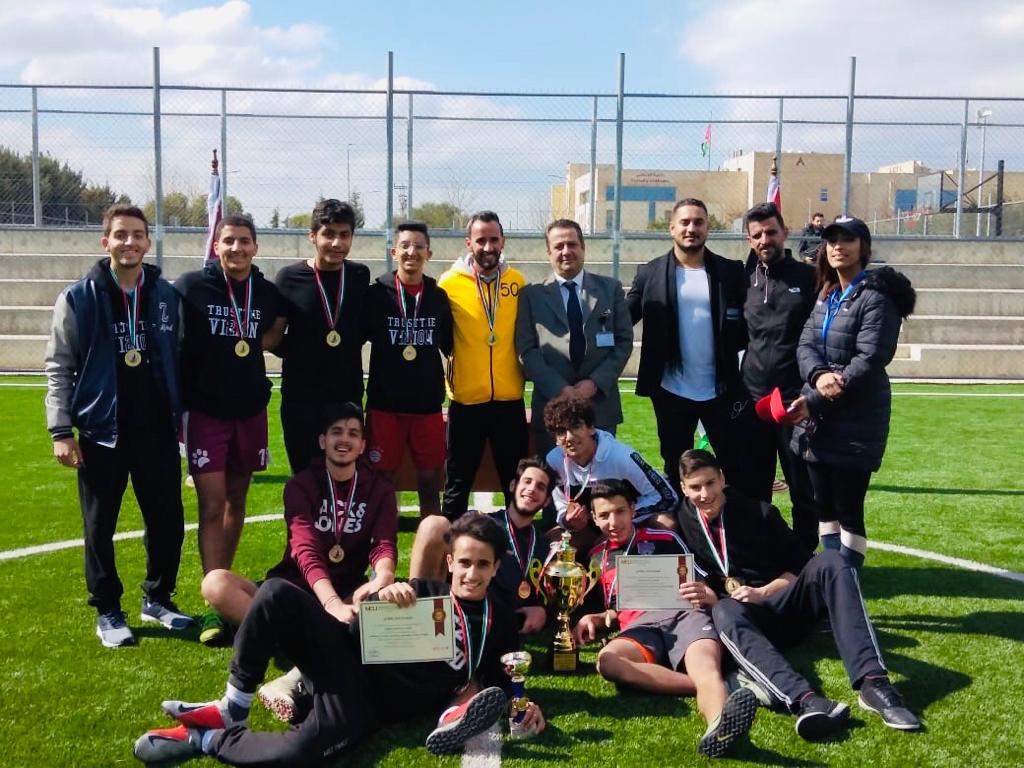 AMMAN – The Deanship of Student Affairs at Middle East University concluded a football tournament for high school students called, "Military Retirees and Veterans Football Tournament" to honour Jordanian veterans and military retirees.
Dr. Ayman Hindeye, the Assistant to the Dean of Student Affairs, awarded the International Independent Schools team the tournament's cup after their win against al-Hassad al-Tarbawi Schools in the final match. 8 teams participated over the span of the 2-week long tournament.
Dr. Ma'moun al-Hunaiti, the Dean of Student Affairs, said, "MEU organises activities and events such as this one on the 15th of February annually to celebrate military retirees and veterans, as per his Majesty's directions. We appreciate the sacrifices they have made for our country and admire them for their heroism."
Dr. Hindeye also honoured military retirees who currently work on MEU's security team.