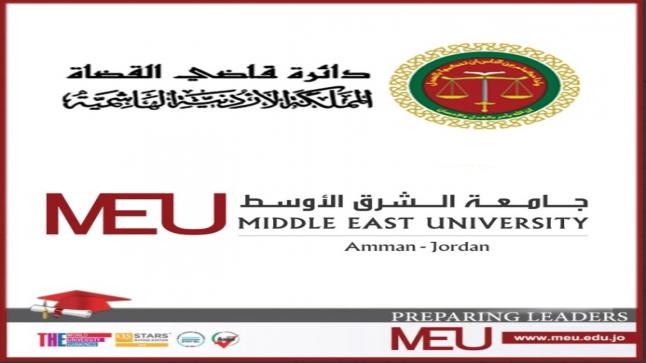 AMMAN – Middle East University concluded a training course on domestic law reform and guidance that was given in Amman and other Jordanian governorates such as Aqaba, Ma'an, at-Tafilah, al-Karak and Madaba, in cooperation with the Religious Law Institute.
These continuous courses and workshops are designed to educate participants on legal, educational and religious affairs that allow them to help achieve domestic reform and give married couples the skills to learn how to resolve any budding disagreements.
The Dean of Student Affairs, Dr Saleem Sharif, gave a detailed overview of how using the psychology of influence and strong communication can help limit domestic disagreements and achieve domestic harmony.
Dr Sharif stated that such courses produce ethical and responsible individuals who will play a role in ensuring the stability of our communities. He also touched on MEU's fulfilment of its social responsibility by teaching its community members the necessary skills to combat social phenomena that may negatively affect our day-to-day lives.
The two parties previously signed an agreement to exchange expertise and organise joint courses, conferences, seminars and workshops on domestic reform and guidance. The joint training courses are led by religious clerics and faculty members from both institutions.