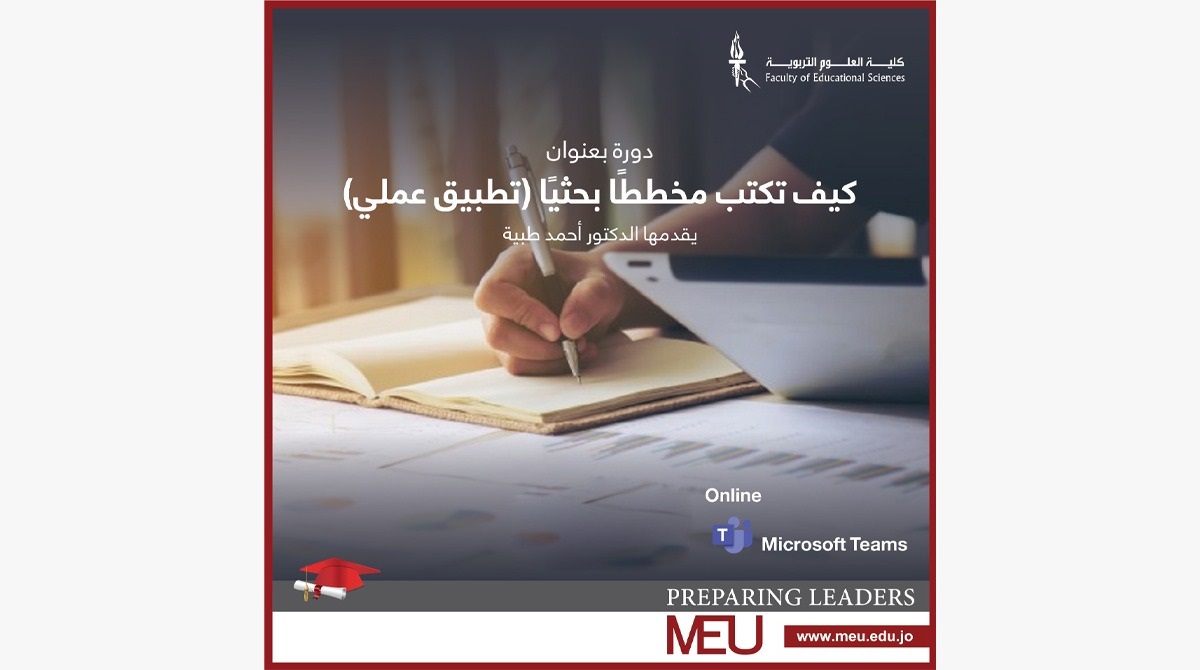 The Faculty of Educational Sciences at MEU, represented by Dr. Ahmad Tabieh, held a workshop on "How to Write a Research Plan" via Microsoft Teams.
During the workshop, Dr. Tabieh stressed the importance of holding such courses for all students who desire to continue their higher studies (postgraduate or PhD), as well as undergraduate students preparing for their graduation projects and researchers in various academic and scientific areas. Moreover, the course aimed to guide students through the process of writing a research paper and enhance their ability to choose titles and draft their papers. In addition, it provided instructions on how to write the research questions, the introduction, the study problem, the theoretical framework, and the literature review to form the foundation of the research paper.
MEU seeks, through such courses and workshops, to develop its academic methodology in dealing with different challenges as part of its goal to enhance its programs, focus more on academic research, increase its efficiency in managing research projects, source efficient capacities and expertise, and create more connections on the local, regional, and global levels.