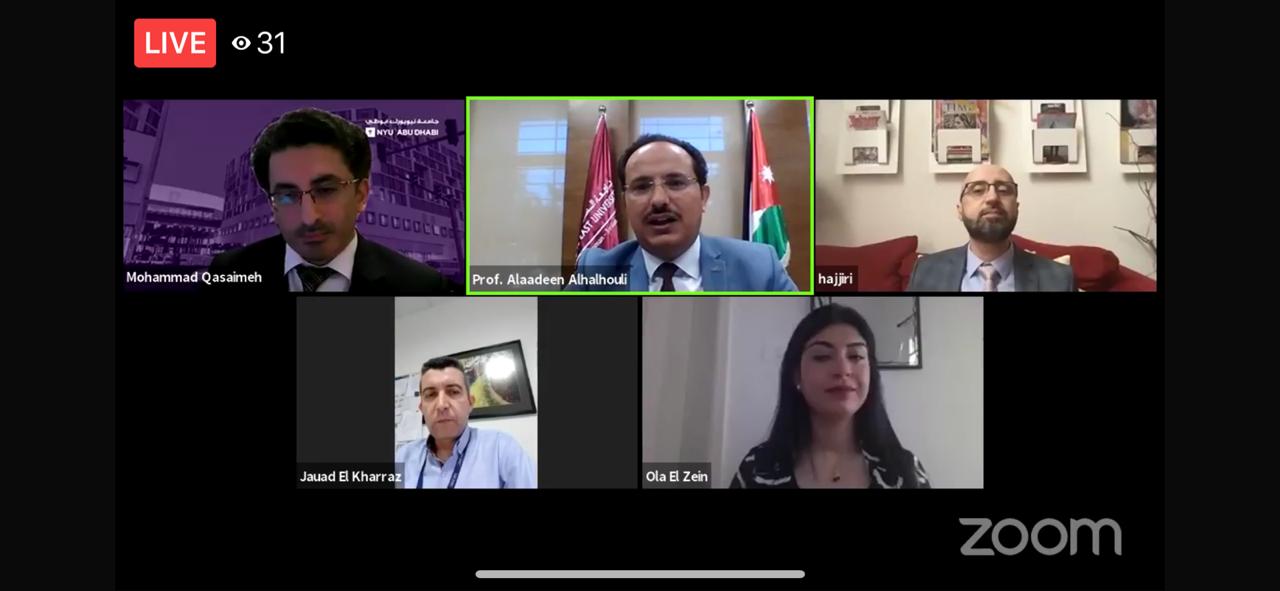 AMMAN – Middle East University concluded a webinar titled "Arab Youth Scientists and the Coronavirus Pandemic: Between Opportunities and Challenges" in cooperation with ArabWays. The webinar was attended by a group of researchers and experts in the fields of medicine, economy, and business.
Prof. Aladdin al-Halhouli, the Vice President for Scientific Faculties, said, "We looked to bring together Arab youth scientists, researchers, and influencers to benefit from the lessons learned throughout the Coronavirus crisis and investigate their effect on the research being conducted in the Arab world."
The webinar topics included the research opportunities that may be available to the Arab world after the Coronavirus crisis, and youth's role in building national research capacities and highlighting the importance of research in supporting economies, the environment, and all vital sectors. The attendees also highlighted the importance of establishing partnerships with the industrial sector and decision-makers in the field of research and development in order to promote products and increase competitiveness on international scales, and presented experiences and ideas that will help enable Arab youth scientists and connect them with their colleagues abroad.