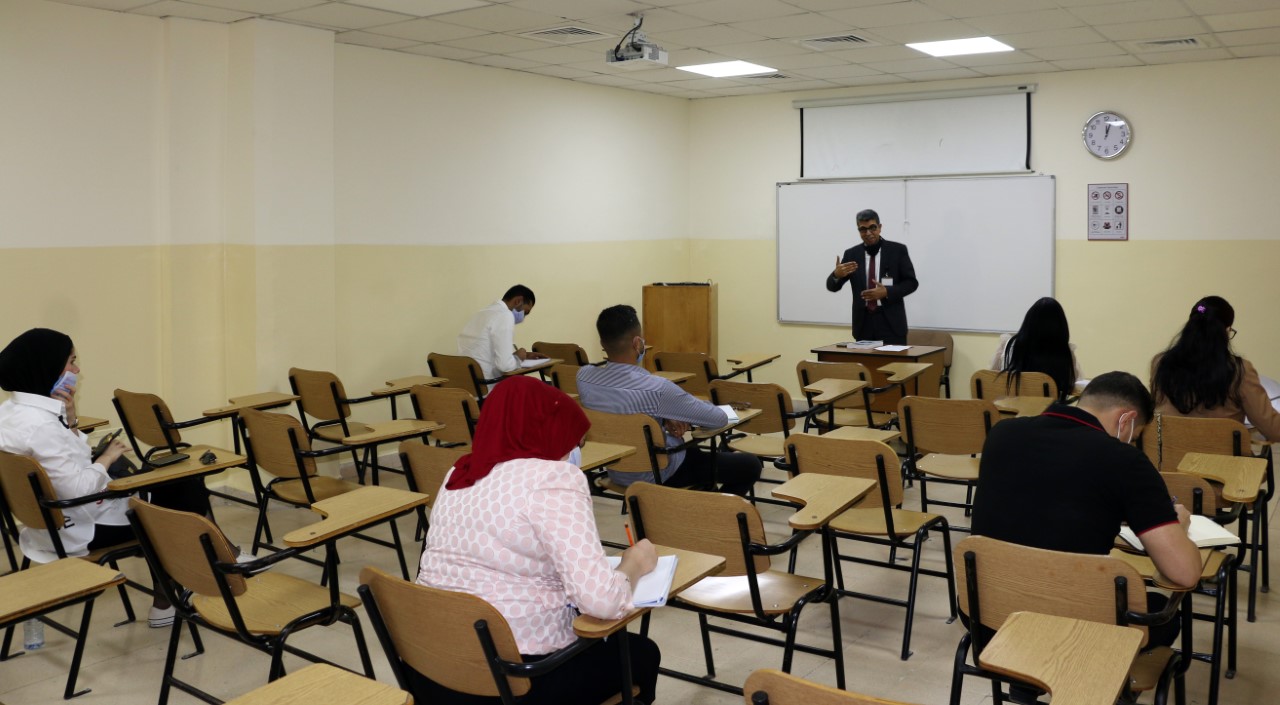 AMMAN – Middle East University commenced the summer semester of the 2019/2020 academic year within strict safety measures. The Acting University President, Prof Ala'aldeen al-Halhouli, wished the University's faculty members, administrative staff and students a successful and prosperous semester.
Prof al-Halhouli said, "We have previously outlined a safety plan in preparation of the commencement of the summer semester, and we are now implementing it with utmost diligence". He added, "We are ready to receive our graduate and undergraduate students from the faculties of Pharmacy, Engineering, and Architecture and Design, whom are required to attend classes on campus according to the latest decisions made by the Ministry of Higher Education and Scientific Research".
Prof al-Halhouli encouraged registered students to attend their lectures on time and to fully engage themselves in their applied courses. He commended students and professors alike for their efforts and commitment that led to the success of the distance learning experience during the elapsed second semester.
MEU organised extensive training courses for its faculty members with the aim to develop and promote their distance learning skills. The University dedicated its resources and capacities to benefit from this opportunity and advance the academic teaching process.
MEU recently announced its plans to grant its students discounts up to 30% on credit hours for the summer semester of the 2019/2020 academic year, whether teaching was to be carried out on campus or through distance learning. It deducted 100 JODs from the second semester transportation fees and deposited the amount in students' accounts, and decided to allow students to pay their tuition fees in three evenly-distributed monthly instalments. The University made its decision in response to his Majesty's directions for citizens to stand together in light of the difficult circumstances Jordan and the world are facing.