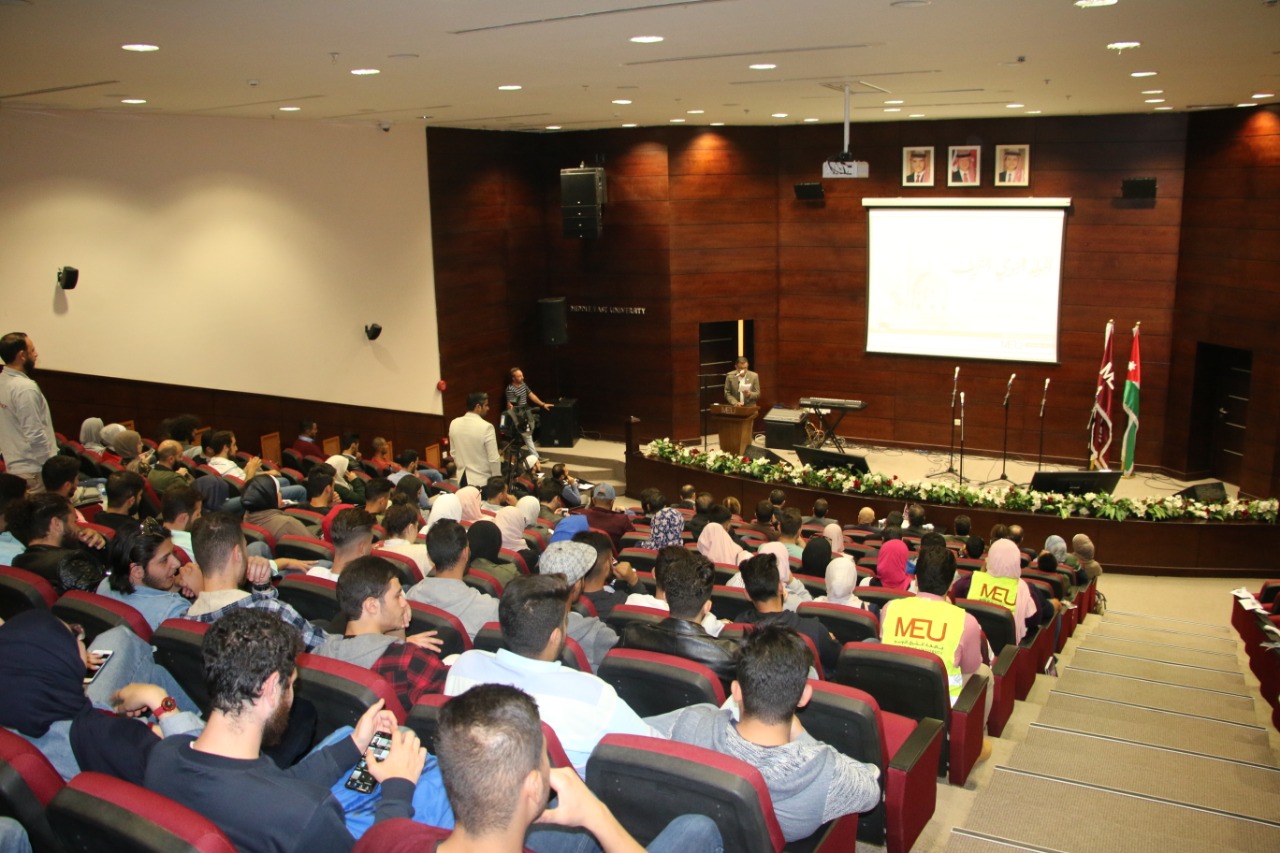 Amman – The Deanship of Student Affairs at the Middle East University on Tuesday, under the patronage of the University President Prof. Dr. Mohammad Mahmoud Al-Hailah, held a ceremony to mark the anniversary of the birth of the Prophet.
The head of the Student Activities Department at the Deanship of Student Affairs, Noureddine Amawi, said in his speech during the ceremony, which was attended by a representative of the patron of the ceremony, Vice-President of the University, Prof. Dr. Mahmoud Al-Wadi, and deans of faculties, faculty members, administrative staff and students, He pointed out that his message, peace be upon him, is the message of Islam and peace tolerant good, and its approach to moderation contrary to extremism.
During the ceremony, the speeches of the owners talked about the morals and virtues of the Prophet peace be upon him, in addition to poems and songs and links, and religious prayers sung by the love of the Prophet and great morals, performed by Tunisian vocalist Mohamed Ayad accompanied by the "Coral" university.