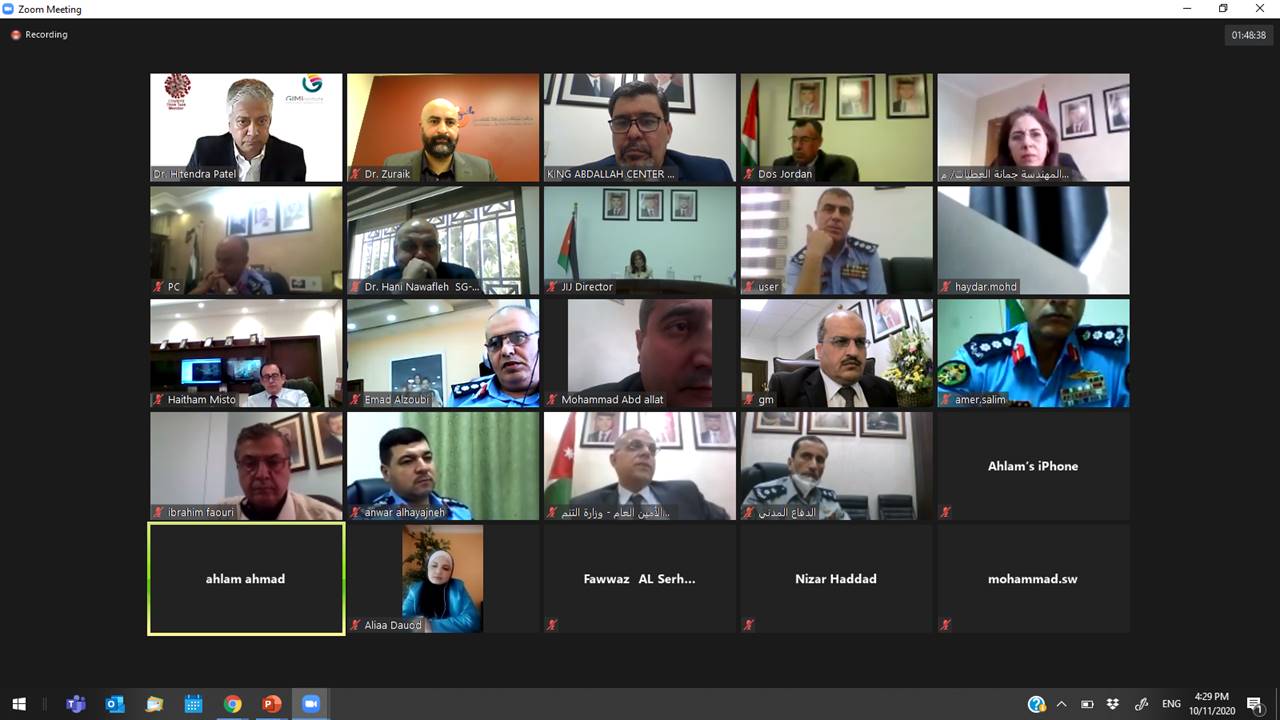 AMMAN – Middle East University, as represented by the Director of the Innovation and Entrepreneurship Centre, Dr Abdelrahman Zuraik, attended a workshop titled 'Using a Global Framework to Innovate in the Public Sector' organised via telecommunication by the King Abdullah II Center for Excellence in cooperation with GIMI.
The workshop was moderated by KACE Executive Director, Dr Ibrahim ar-Rawabdeh, and attended by Dr Hitendra Patel, member of GIMI's Board of Directors. It witnessed the participation of government officials, innovation experts and private sector representatives.
Dr Zuraik touched on Jordan's capacity to create innovation and highlighted the role innovation had in developing a lot of regional countries' government sectors. He stated that being involved in entrepreneurship and innovation fields is no longer an intellectual luxury, but a primary requirement to advance economies and move towards the development goals the Jordanian leadership calls for.
Dr Patel reviewed the experiences of countries such as Singapore and South Kora that benefited from activating innovation mechanisms in business and economy, and succeeded in increasing their economic growth rate within short periods of time. He praised them for being able to meet their people's demands upon believing that innovation is a journey and not a station to arrive at, and that it is an opportunity to move closer to achieving sustainable development.
Dr Zuraik is currently the Director of the Innovation and Entrepreneurship Centre at Middle East University, and the Co-Founder and CEO of the Medical Village in Amman, Jordan. He provides consultancy in building innovation capabilities to various ministries and government institutions in Dubai, Abu Dhabi and Kuwait. He is the proud recipient of a PhD in Innovation Leadership from Alliant International University in California. He also received certifications in Innovation Strategy and Innovation Management from Harvard University and GIMI respectively.