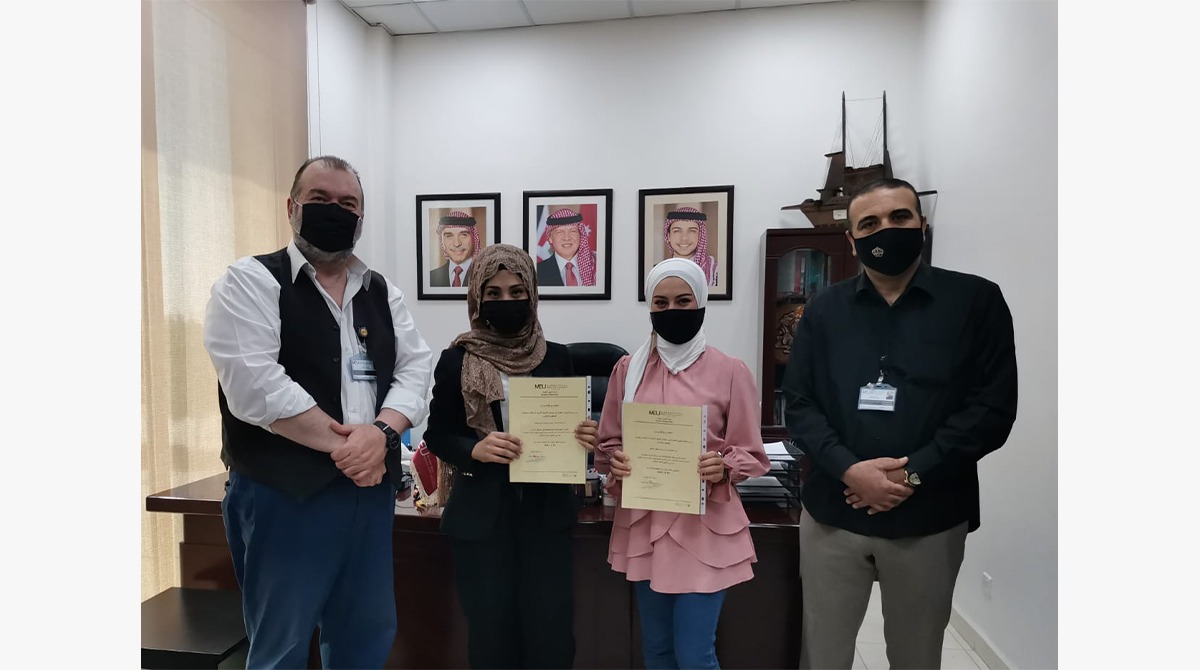 The Deanship of Students Affairs organized the Drawing and Theatrical Script Contest at the beginning of the current semester, supervised by a committee from the Faculty of Architecture and Design.
The contest was concluded by the winning of the student Renad Afaneh (Computer Science) in first place and Al-Yasar Al-Haleeq (Television and Broadcastig) in second place.
This achievement was praised by the Dean of Students Affairs, Dr. Salim Sharif, saying it indicates an advanced level of creativity which must be promoted through participating in local and international contests.