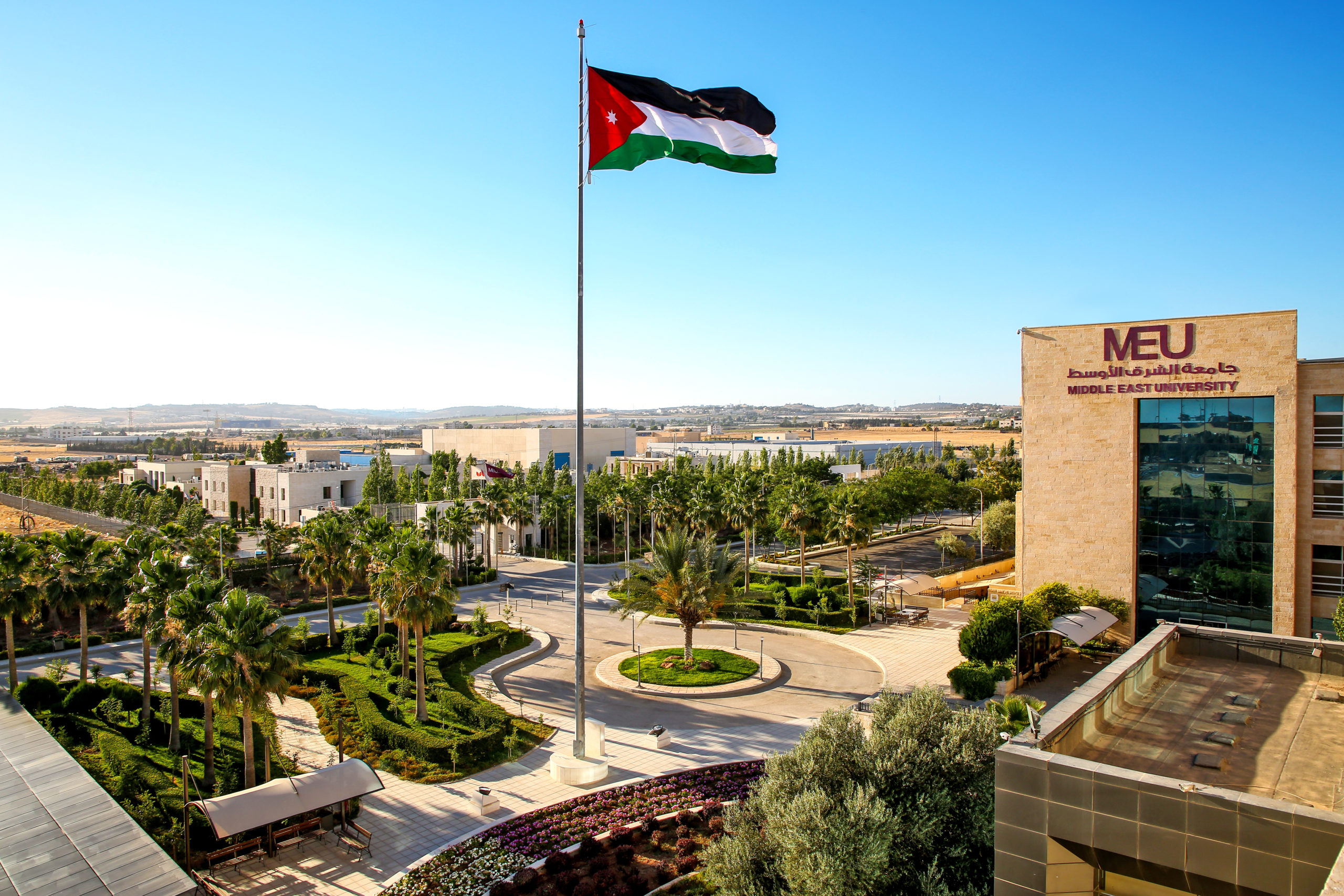 AMMAN – The Council of Deans at Middle East University, led by the University President Prof. Mohammad al-Hileh, decided to hold the final examinations of the 2019/2020 academic year second semester on campus. The final examination will make up 50% of all final grades for all of MEU's undergraduate and postgraduate courses.
In an address to MEU students, Prof. al-Hileh stated that these procedures align with the University's governance principles and were made after giving the appropriate amount of consideration to the current circumstances. He also said that the University is abiding by the Council of Higher Education's decisions and the 7th State of Emergency Law's stipulations regarding online and non-traditional teaching methods, including distance learning.
In this message, Prof. al-Hileh clarified that the remaining 50% of grades will be awarded to students through quizzes, assignments, reports, presentations, class participation, and any examinations that took place before the quarantine period. He also mentioned that the dates and times for the final examinations will be announced at a later time and will happen within a week of the resuming of regular operations.
In regards to postgraduate students, the due date for submitting study proposals was pushed to June 16, 2020, and the due date for submitting Master's theses was pushed to June 1, 2020. The thesis defence sessions will take place according to regular guidelines, provided that these sessions take place through the available telecommunications software. The Council of Deans also decided to postpone the Comprehensive Exam for postgraduate students to be held during the final examinations period on campus.
As for expatriate students and Jordanian students abroad who will not be able to sit for their final examinations, the Council decided to assign them a non-complete status and allow them to undergo the evaluation procedures upon their return to Jordan. They will be informed of the date and time of their examination a week prior to their occurrence.
Prof. al-Hileh also noted that the Council of Deans has suspended academic and expulsion notices for the reason of low GPAs for students registered in the second semester of the 2019/2020 academic year.