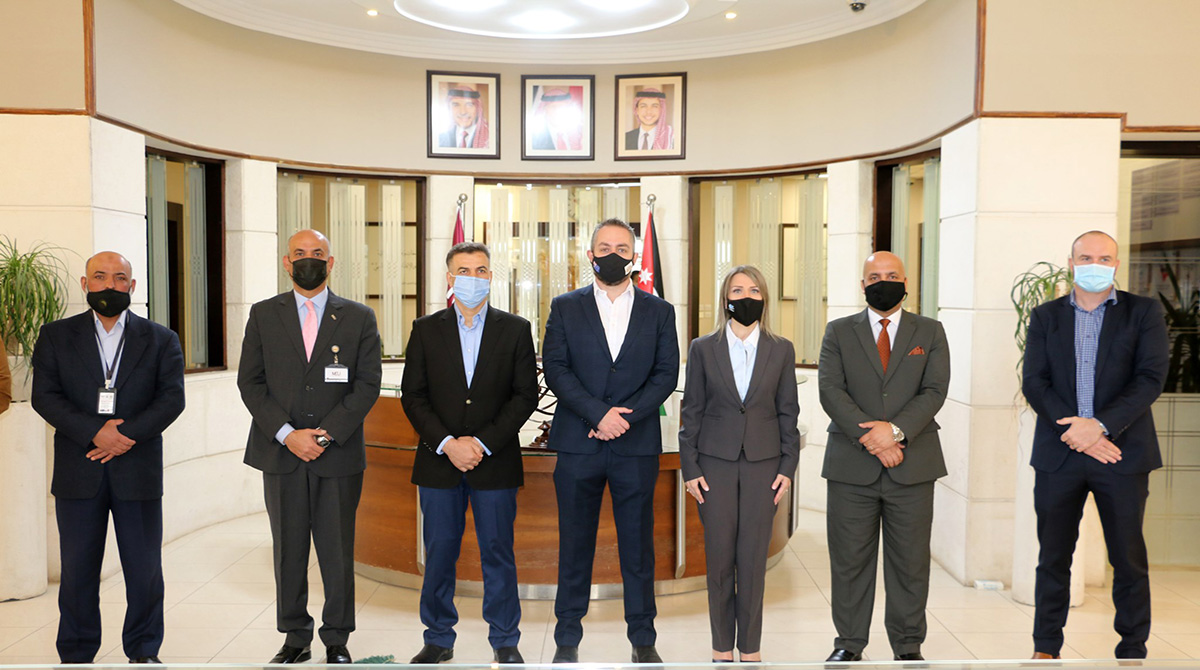 In the presence of Colonel Matthew Gale, Liaison Officer at the Australian Federal Police (AFP), Lieutenant-Colonel Riyad Al-Btoosh, Director of the Community Peace Centre (CPC) at the Public Security Directorate (PSD), and a body of military women, MEU organised today Monday a workshop to discuss Women's Role in Confronting Extremism.
The workshop was commenced by a speech given by Mr. Aysar Nimr, Director of Media and Public Relations at MEU, who commended this cooperation between MEU and the two police departments and assured that it demonstrates its investment in community issues as part of its learning-oriented vision.
The first training session was held by Major Mahmoud Al-Sukkar, during which he spoke about the importance and axes of community cohesion, the role of media in confronting extremist ideologies, and the security and social challenges to confronting extremist ideologies in the community.  One of those challenges, he mentioned, is when social media is used to attract the youth and influence their ideas.
In the second training session, First-Lieutenant Saddam Al-Abbadi gave a lecture on the General Notions of Extremism and Violent Extremism, during which he explained the definition, factors, and causes of extremism.
From his side, Captain Husam Bakkar, Director of the Studies Division at the Community Peace Centre, explained during a lecture entitled The Facts and Challenges of Extremist Ideologies the major causes and factors for extremism, in addition to the mechanisms followed in publishing to avoid the challenges of extremism.
Another lecture given by Major Omar Khalaileh, Director of Media at the CPC, discussed the Early Signs of Extremism. Those include, he explained, the changes a person demonstrates when being recruited. In addition, he stressed that it is important that families are aware of such changes to facilitate remedy from extremist ideas.
Second-Lieutenant, Nadia Ghaith, was given the word for the fifth training session to explain the importance of the family's role in confronting the early signs of extremism in their offspring, during a lecture entitled "Confronting Extremism during Upbringing".
The final word was given to Dr. Laila Jarrar, member of the Faculty of Media, where she spoke about Women's Role in Community Peace and Security.