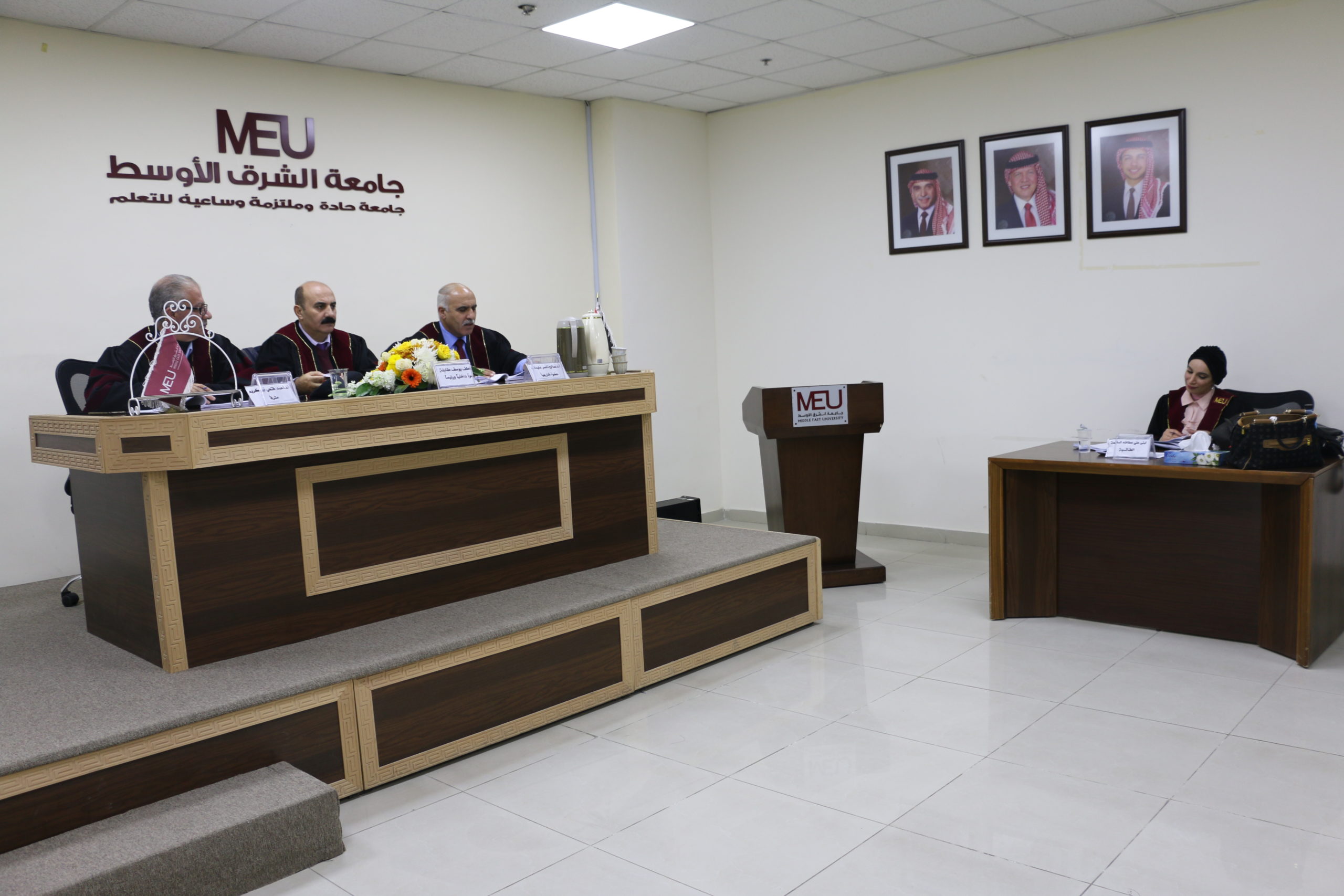 AMMAN – Researcher and Faculty of Educational Sciences student Lubna Ali al-Salaimeh defended her thesis "Principals' Opinions on the Role of Social Media in Promoting the Organisational Citizenship Behaviour of Elementary School Teachers in Private Elementary Schools in Amman – An Analysis".
Ms. al-Salaimeh aimed to identify the role of social media in promoting teachers' organisational citizenship behaviour using a descriptive survey approach. She developed a survey to measure altruism, courtesy, and organisational behaviour. The study population consisted of 254 principals of private elementary schools in Amman.
Ms. al-Salaimeh found that the role of social media in promoting the organisational citizenship behaviour of teachers was most evident in female teachers. However, the researcher showed that the variables of academic qualification and years of experience did not lead to a statistically significant variance in the answers participants provided.
Ms. al-Salaimeh stressed the importance of increasing the awareness of social media's role in promoting organisational citizenship behaviour, and encouraged principals to positively employ these findings in the educational process.
The thesis assessment committee presiding over this project included Prof. Ahmad Abu Kareem, Ms. al-Salaimeh's supervisor, Prof. Atef Yousef al-Maqableh, the internal MEU evaluator and head of the committee, and Prof. Saleh Naser Olaimat from Yarmouk University.