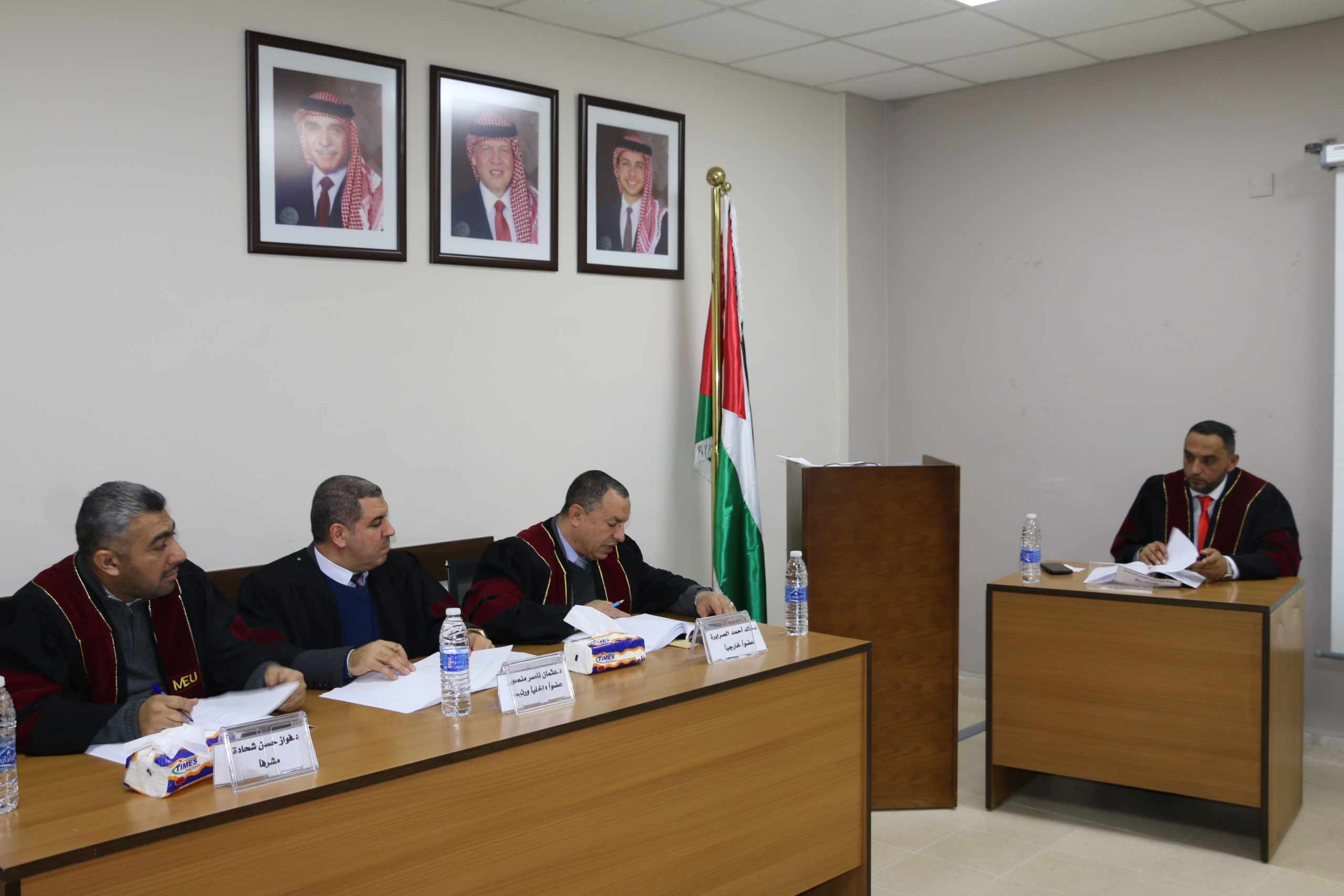 AMMAN – Researcher and Faculty of Educational Sciences student Hamzeh Mohammad Abdulmahdi defended his thesis "A Study of the Use of Active Learning Techniques by Arabic Language Middle School Teachers in Amman – An Analysis".
Mr. Abdulmahdi used a descriptive survey to examine the extent to which Arabic language teachers employ active learning techniques when teaching middle school students.
Mr. Abdulmahdi found that Arabic language teachers integrate active learning techniques into the design of their instruction materials and into the teaching methods they use. The researcher also found that the degree to which different teachers employ active learning techniques is not affected by different demographic variables such as gender, academic qualification, or years of experience. He concluded the study by stressing how important it is for Arabic language teachers to employ active learning techniques.
The thesis assessment committee presiding over this project included Dr. Fawaz Shehadeh, Mr. Abdulmahdi's supervisor, and Dr. Othman Naser Mansour, the internal MEU evaluator and head of the committee, and Prof. Khaled Ahmad al-Sarayrah from Mutah University.