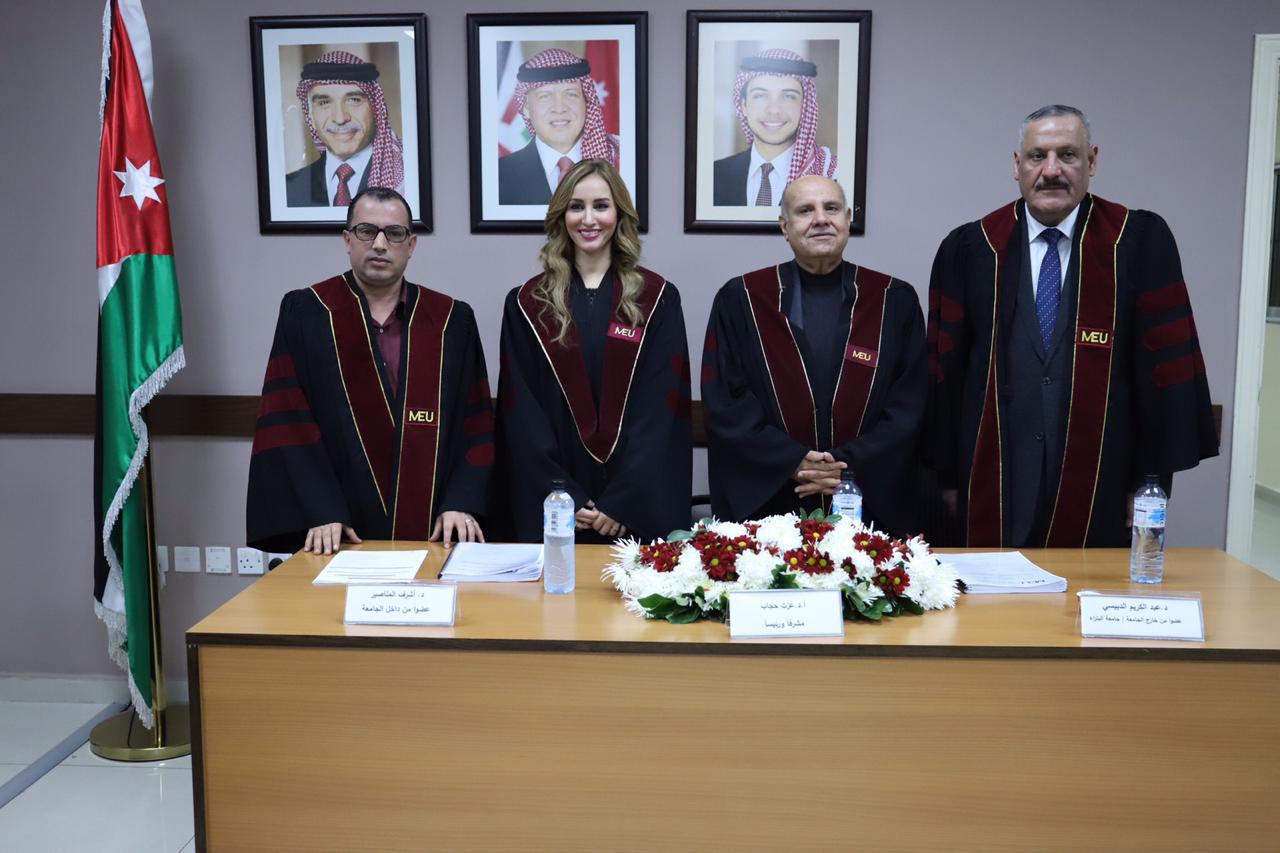 AMMAN – Student and researcher Mai Mohammad Hamdan Al Anaati from the Faculty of Media defended her Master's thesis, titled, "Examining Documentaries and Investigative News Segments Shown on the Al Mamlaka Channel Depicting the Reality of Jordanian Life – An Analysis".
The study focuses on analysing how the Al Mamlaka channel has attempted to tackle national issues through the content and contextual overtones of the documentaries and investigative news segments they have previously broadcast. The study considered various elements of the documentaries and investigative segments studied, including the content covered, the source of the facts depicted, and the objectivity with which the information was presented, among a number of other variables.
This study was conducted using the descriptive analysis method and the sample size of the content analysed, and included 22 different documentaries and investigative news segments that were broadcast on the Al Mamlaka channel throughout the year of 2018.
The results of the study showed that the topic that was covered most recurrently in the sample of investigative news segments was public health, and that documentaries mostly covered political topics related to local history and events that were supported by facts gathered from a variety of sources. The study's results also showed that the tone used in most of these media pieces was negative, and that the most popular source of information used to support the content broadcast in these pieces were gathered from opinion polls.
The results of this study proved that national media outlets must adopt a more objective approach in the way that their broadcast materials depict facts. This will result in a diversification and an increase in viewership.
The thesis assessment committee presiding over this project was made up of Dr. Ezzat Hijab, Ms. Anaati's thesis supervisor, Dr. Ashraf Al Manaseer, the internal MEU evaluator, and Petra University's Dr. Abdulkareem Al Dubeisi, the external evaluator.