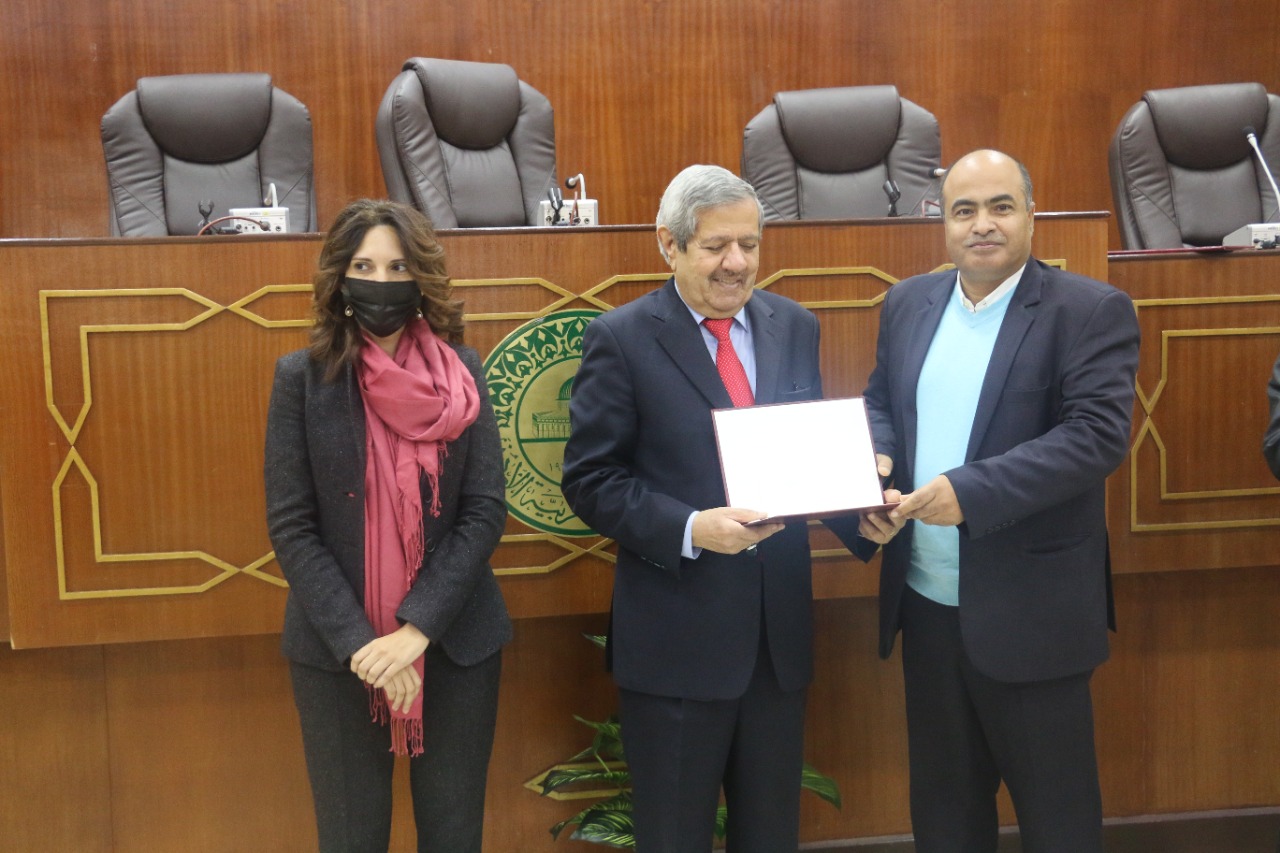 Jordan Academy of Arabic Language honored the Head of both the Digital Media and Radio and Television Departments at MEU, Dr. Mahmoud Al Rajabi, for his initiative "Young Arab Novelist- Rawina" which aims to train a group of youth to write youngster novels in simple and practical ways.
Al Rajabi said that the initiative, in its first season, trained sixty young men and women to write novels. Of these youth, 25 were able to complete their novels. He added that the initiative, in its second season, trained 50 youngsters of which two signed contracts with Dar Akyol in Turkey to publish their novels.
Furthermore, he clarified that the initiative succeeded in completing eighteen novels, which will be published soon, and expressed gratitude to MEU for the supporting environment it provides for the efforts of its professors and students.