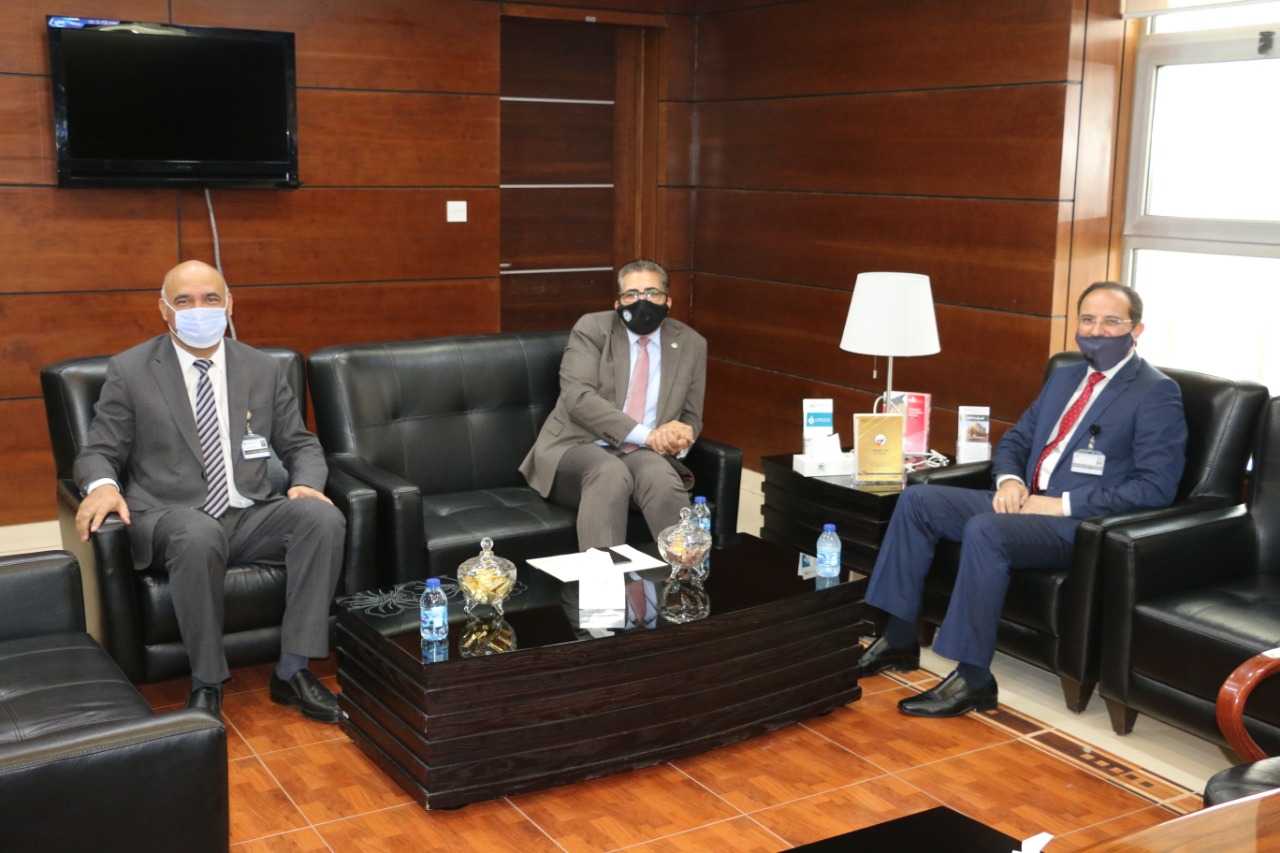 AMMAN – Middle East University's President, Prof. Ala'aldeen al-Halhouli, met with the General Manager of the International Independent Schools, Dr Ammar al-Nawaiseh, to deliberate establishing cooperative relations between the two parties, and promoting the university's partnership with the education sector as part of its efforts to expand its relations with local institutions.
Prof. al-Halhouli introduced the IIS delegation; with the attendance of the Vice President for Administrative and Legal Affairs, Prof. Anees Mansour; to MEU's national and international programmes, specifically the University of Bedfordshire programmes hosted on the MEU campus and the undergraduate pharmacy programme jointly-taught with the University of Strathclyde. He also gave an overview of the new undergraduate programme offerings, and the newly-established higher diploma programme in education.
Dr al-Nawaiseh commended MEU's role in supporting local institutions' efforts to meet sustainable development goals. He confirmed that the two parties' partnership will focus on keeping pace with technological advancements, specifically those made to distance learning applications, and developing teachers' skills in managing the distance learning process.
MEU has had a successful experience in utilising distance learning platforms in light of the Coronavirus pandemic, as student attendance rates reached up to 97%, attesting to its sound methodology and exhaustive planning carried out by the Council for Crisis and Risk Management.