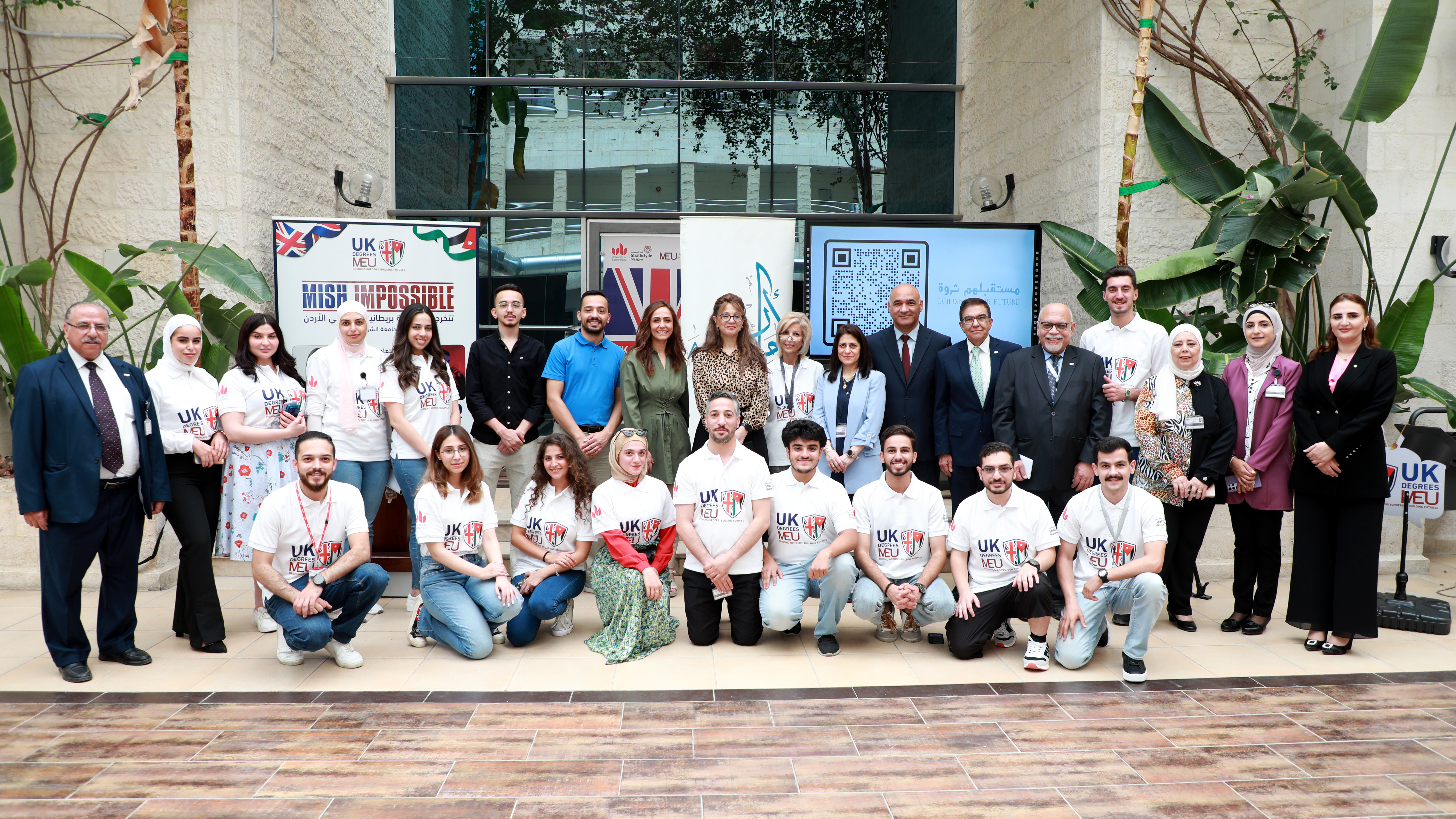 Amman – A number of students from the British universities hosted at the Middle East University, showcased their outstanding university experiences that enabled them to seize job opportunities even before their graduation, in presence of the University's President Professor Salam Al-Mahadin. Others talked about their enriching academic journey filled with intellectual curiosity, academic growth, cultural exploration, and a global perspective that can shape their lives and careers meaningfully.
The open day included submitting admission offers to a number of new students who will begin their studies in less than a month with British universities in Amman, through the hosted programs that will provide them with the opportunity to acquire distinguished education by British faculty members in the Middle East University's campus.
The open day was organized by the International Programs Center and was attended by content creators and trainers. It also served as a valuable platform for introductory activities about the package of hosted British university programs at the Middle East University, especially the new introduced majors from the University of Strathclyde, which were launched in the presence of the British Ambassador to Amman, Ms. Bridget Brind. Like the unique Applied Translation Master's program in its field in the Middle East region (MSc Applied Translation), as well as MSc Strategic Financial Technology and MSc Business Administration, set to begin next year.
The open day included introductory sessions about the different kinds and types of hosted program, the quality of provided education, the strength of the degree it offers, the shorter duration of study compared to other local programs, and the competent teaching staff of a select group of professors and lecturers who share their expertise and knowledge with students.