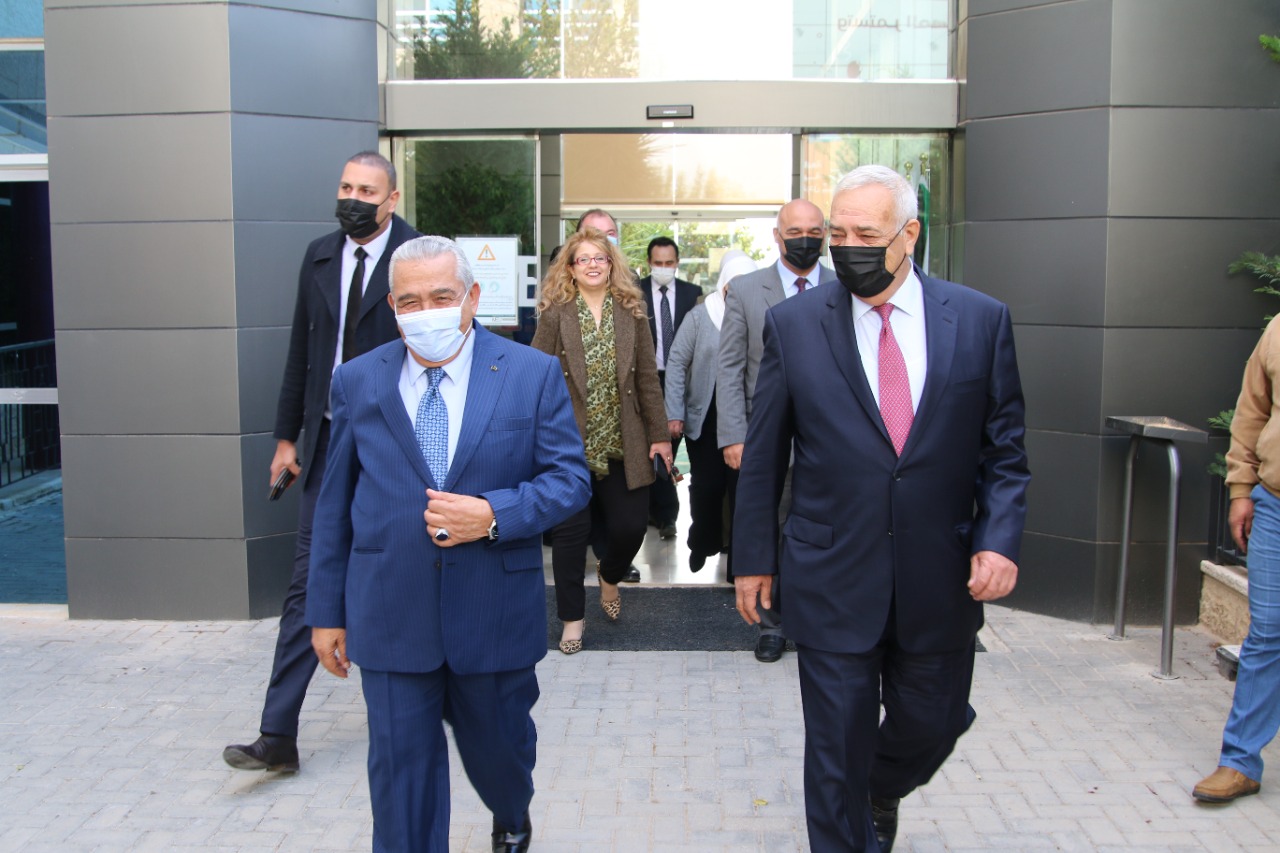 His Excellency, Dr. Abdel Raouf Al Rawabdeh, sponsored the final phase of the pharmaceutical scientific competition held at MEU in partnership with the Ministry of Youth and the RBCs voluntary team. The finals saw a strong competition between Applied Sciences University and Al Zaytoonah University where the latter won the first place.
The Chairman of the Board of Directors, Dr. Yacoub Nasereddin, welcomed the attendees saying that MEU is open for sustainable relationships and partnerships with other universities; in addition, bridges of cooperation with researchers and students are constantly renewed.  During this event, Dr. Nasereddin honored Rawabdeh by granting him MEU's shield.
In his turn, Rawabdeh expressed gratitude for MEU's continued efforts to strengthen relationships with the local community; as well, he clarified that national belonging is a sacred duty on each young man and woman which cannot be supported except by sincerity, accomplishment and work creativity to keep our beloved homeland a safe haven for all those who were failed by others.
Moreover, Secretary of the Jordan Pharmacists Association, Dr. Salah Qandil, with the presence of Dr. Rami Awwad as a representative of the Association, honored each of the Acting President of MEU, Professor Dr. Salam Khalid Al Mahadin and the Dean of the Faculty of Pharmacy Professor Dr. Ammar Al Maaitah.