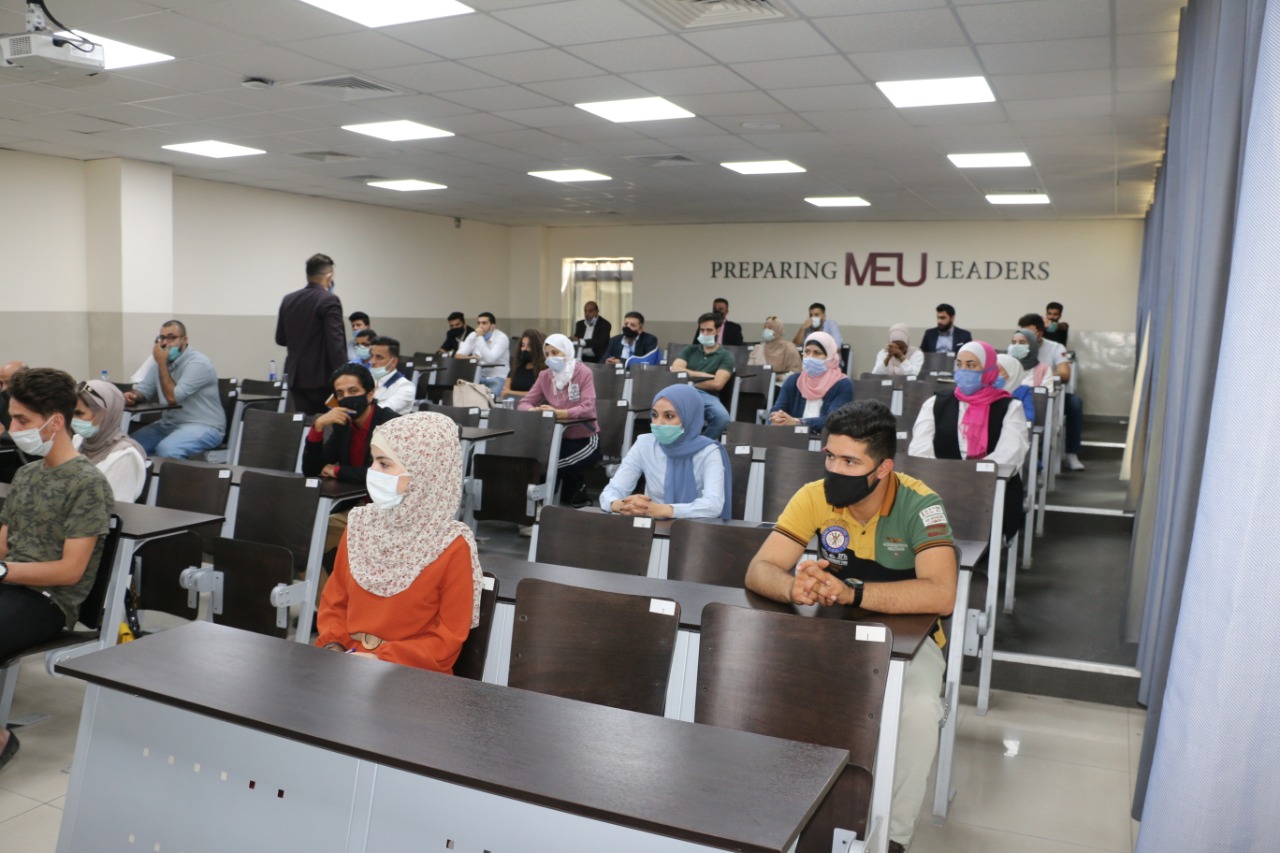 AMMAN – Middle East University was once again host to the Apprentice Lawyers' Examination, which was taken by more than 800 law graduates. MEU applied strict health and safety measures in carrying out the examination, as instructed by the University's Higher Committee for Crises and Risk Management.
The University President, Prof. Ala'aldeen al-Halhouli, who toured the lecture halls dedicated to conducting the examination, praised the examinees for adhering to the set health and safety measures, which entailed wearing face masks and gloves. He also thanked them for their cooperation in filling out health questionnaires and complying with the University's guidelines and procedures.
The Head of the Jordan Bar Association, Mr Mazen Rsheidat, commended MEU's efforts, led by the Chairman of its Board of Trustees, Dr Yacoub Nasereddin, and the University President, towards ensuring the safety of examinees and the smooth flow of procedures. He applauded the University's commitment towards providing an appropriate examination environment, allowing the examinees to feel safe and comfortable enough to do their best.
The Assistant to the President and Dean of Law, Dr Ahmad al-Louzi, said, 'The University had the sufficient capabilities and expertise to hold the examination in light of the current epidemiological situation.' He added, 'MEU remains true to its vision and mission to serve the members of its local community and promote its partnerships with local and international institutions'.
The University prepared a list of precautionary measures to be taken when escorting the examinees to its facilities. It worked on sanitising the dedicated lecture halls before the beginning of the examination and after, provided hand sanitisers at all entrances and exits, and ensured social distancing between the examinees.