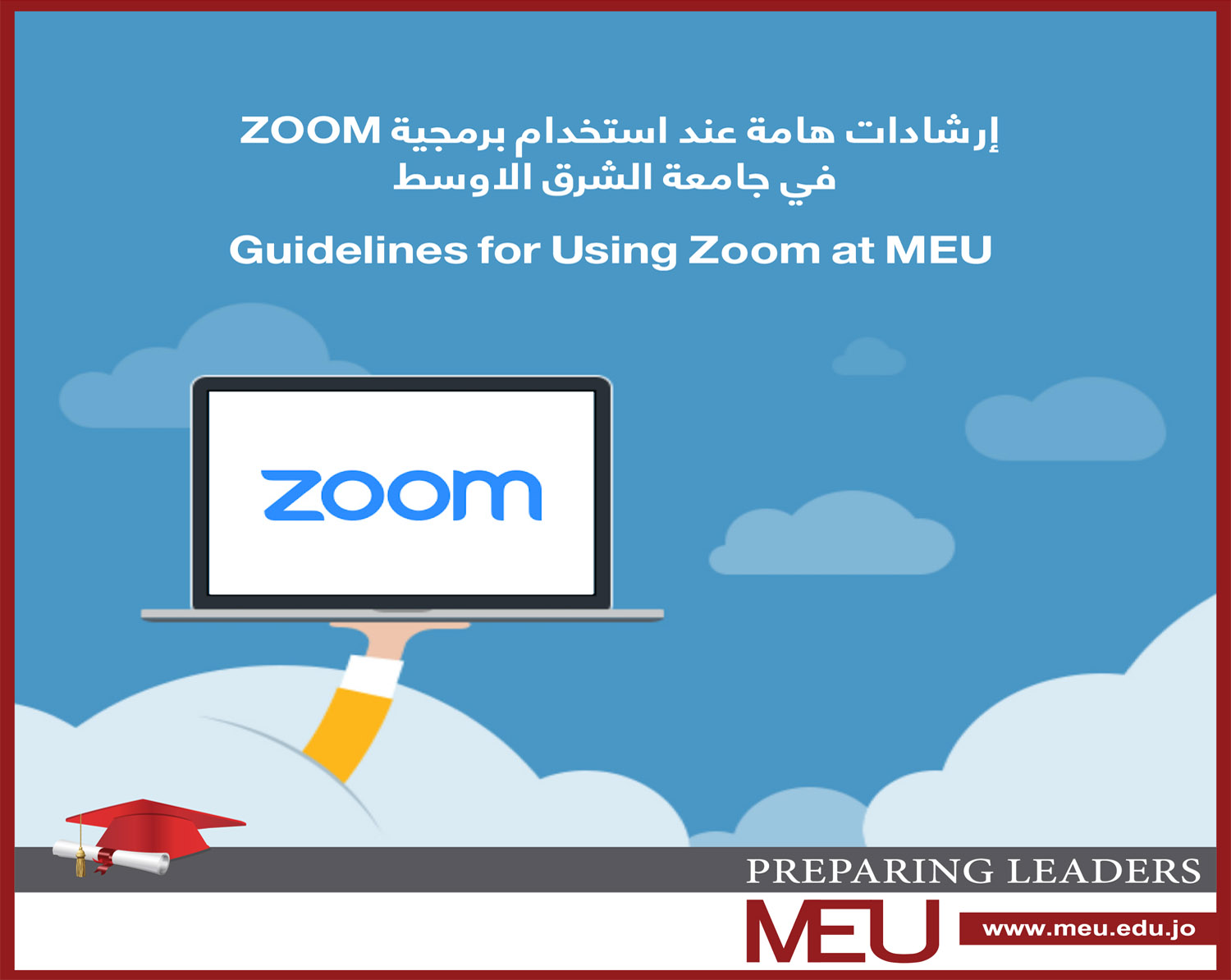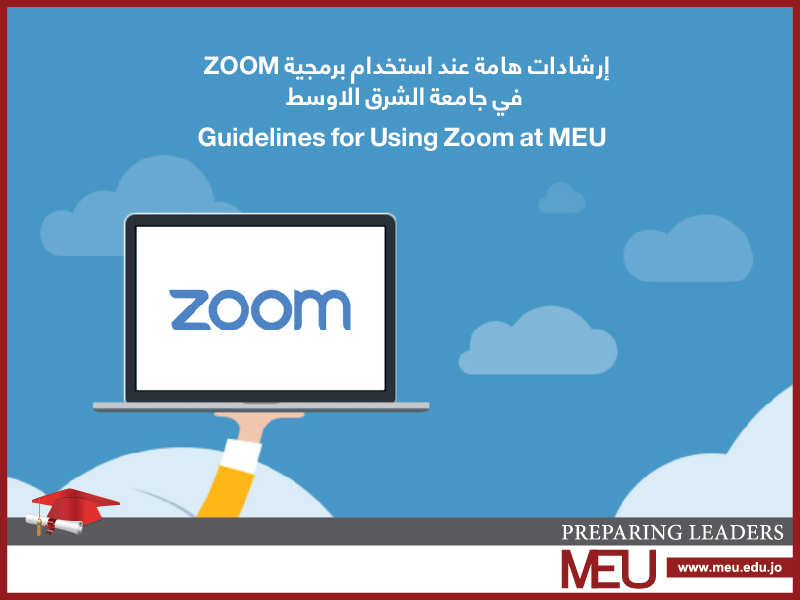 Privacy fears have recently emerged regarding the security of the Zoom application due to the large number of people currently using it around the world. The software company has rolled out multiple updates and carried out a number of fixes to overcome any potential threats to the application's guarantee of users' privacy. We encourage all faculty members and administrative staff to follow the precautionary procedures listed below to prevent any unauthorised access to MEU lectures and meetings:
Update the Zoom application.
Set a password for all Zoom sessions where lectures or meetings are taking place. This is now mandatory. Additionally, change the password of these sessions from time to time.
Do not share Meeting IDs or Meeting Links via social media platforms and only share them directly with students or invited participants via the University's systems.
Use a different Meeting ID for each lecture or meeting as per best practice recommendations.
Control the list of users who are authorised to join a meeting or lecture by changing your account's settings and preferences as follows:

Grant or deny access to the Share Screen feature as needed.
Grant or deny access to users via the Participants List. You can remove any unauthorised users.
Do not activate the video, sound, or whiteboard annotation features for users except when needed.
Deactivate users' file sharing access to decrease the risk of sharing harmful software.
Deactivate the Private Chat feature when appropriate in order to limit the sharing of harmful links.
The Department of Information Technology