Department Head Message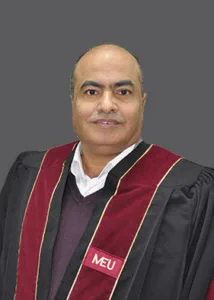 Welcome to the Radio and Television Department at our Faculty of Media. Radio and television play a vital role in contemporary society. If you are interested in pursuing a career in radio or television, our department is a great place to start. You can begin by earning a bachelor's degree in Media studies—radio and television concentration. Or, if you already have earned your bachelor's degree, you can bolster your career by joining our graduate program, which will lead to a master's degree in various aspects of radio and television production.
As an undergraduate or a graduate student, our Radio and Television study program will prepare you fully for a career in radio and television by providing you with all the theoretical and practical skills you will need. Explore our website and learn more about our energetic Radio and Television Department. Please contact me, if you have any question about our department and, or, program of study.
Head of Radio and Television Department
Dr. Mahmoud Al-Rajabi