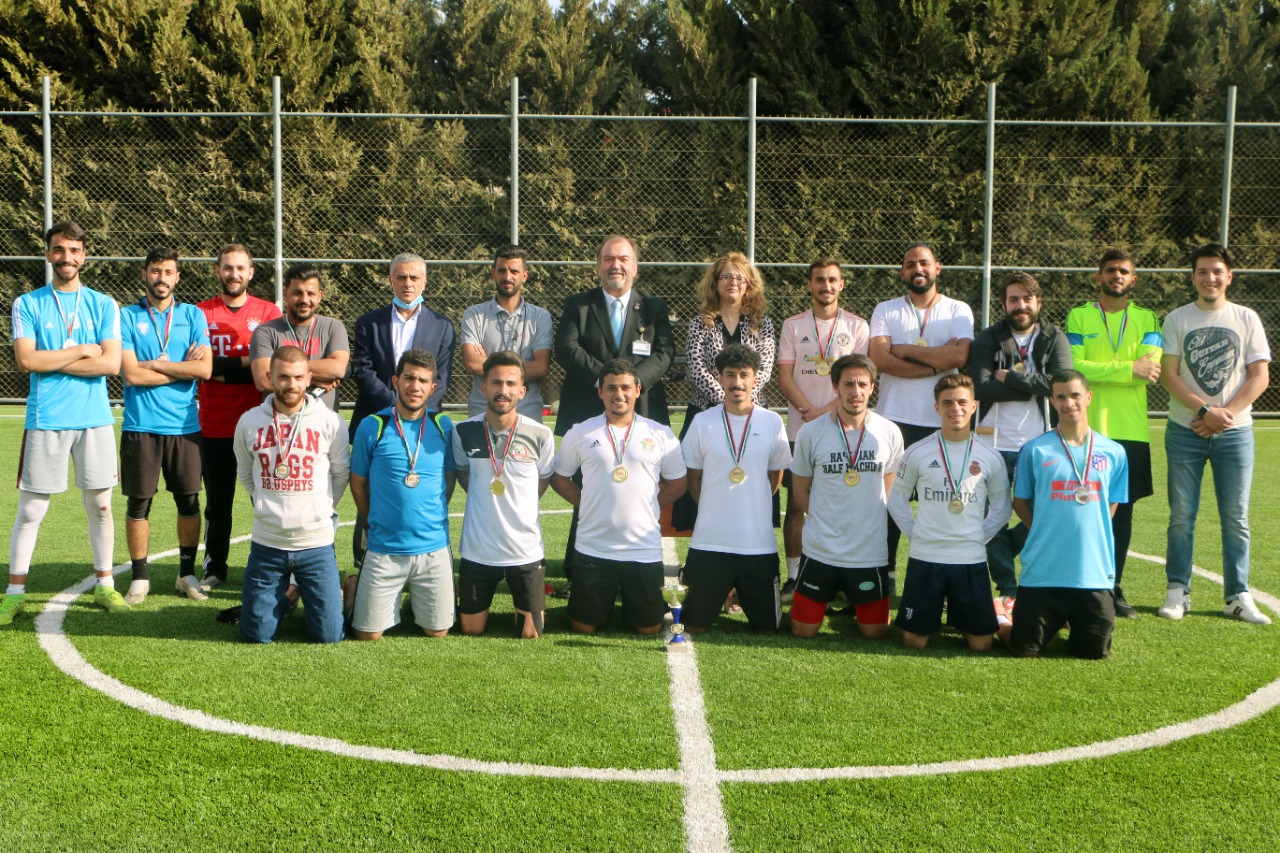 Acting President, Professor Dr. Salam Khalid Al Mahadin, honoured the winning team of the Five-a-Side Football Championship for MEU's Faculties, which saw strong competition between 24 teams.
The Championship, which started on November 7th 2021, was supervised by the Sports Unit and the Deanship of Student Affairs.
As for managing matches, the referees were from the Deanship, namely Captain Taha Al Hawatmeh and Captain Samah Al Sawwaf.