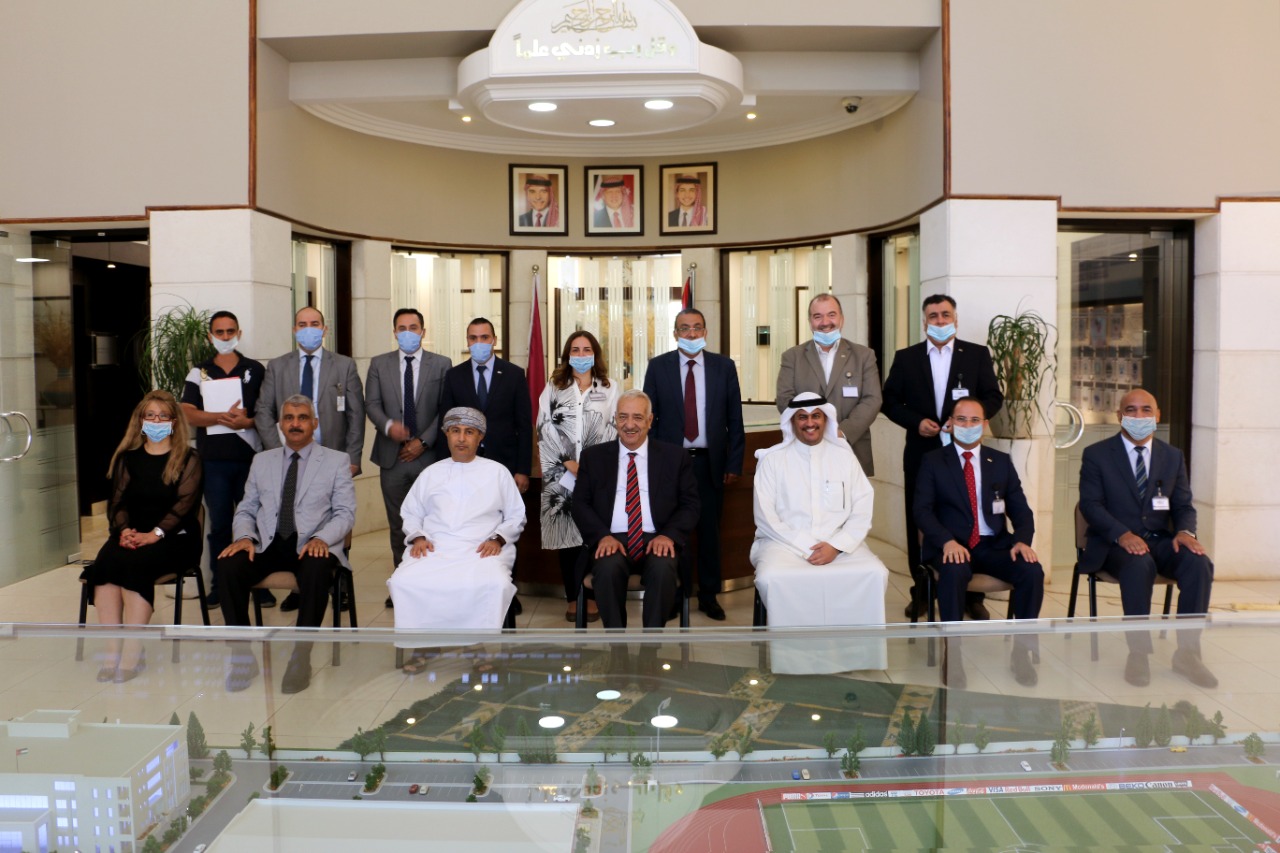 AMMAN – The Chairman of Middle East University's Board of Trustees, Dr Yacoub Nasereddin, received a delegation from the Council of Arab Advisors and Cultural Attachés to discuss ways to promote cooperative relations between the University and cultural attachés of the Council's member countries.
The delegation consisted of the Kuwaiti Cultural Attaché, Mr Bader al-Mutairy, the Iraqi Cultural Attaché, Prof. Haidar Kamel Zaidan, the Omani Cultural Attaché, Mr Ismael al-Bloushi, and on behalf of the Bahraini Cultural Attaché, Prof. Mohammad al-Anaqrah, who is also the CAACA Rapporteur.
Dr Nasereddin highlighted MEU's keenness on facilitating Arab students' studies and providing them with a welcoming environment. He assured the delegation of the University's strict health and safety measures, and its preparedness to overcome all challenges based on rigorous planning. The meeting was attended by the University President, Prof. Ala'aldeen al-Halhouli, alongside his vice presidents and deans.
The delegation commended MEU's recent achievements and the strategy it adopts in advancing its reputation. They were delighted with the University's partnerships and the programmes it hosts from international universities. They also addressed and praised the University's recent ranking in THE World University Rankings and Webometrics.
The delegation watched a documentary on the University's history and foundation; and their enquiries about admission, capacity and programme offerings were answered by MEU representatives in attendance.