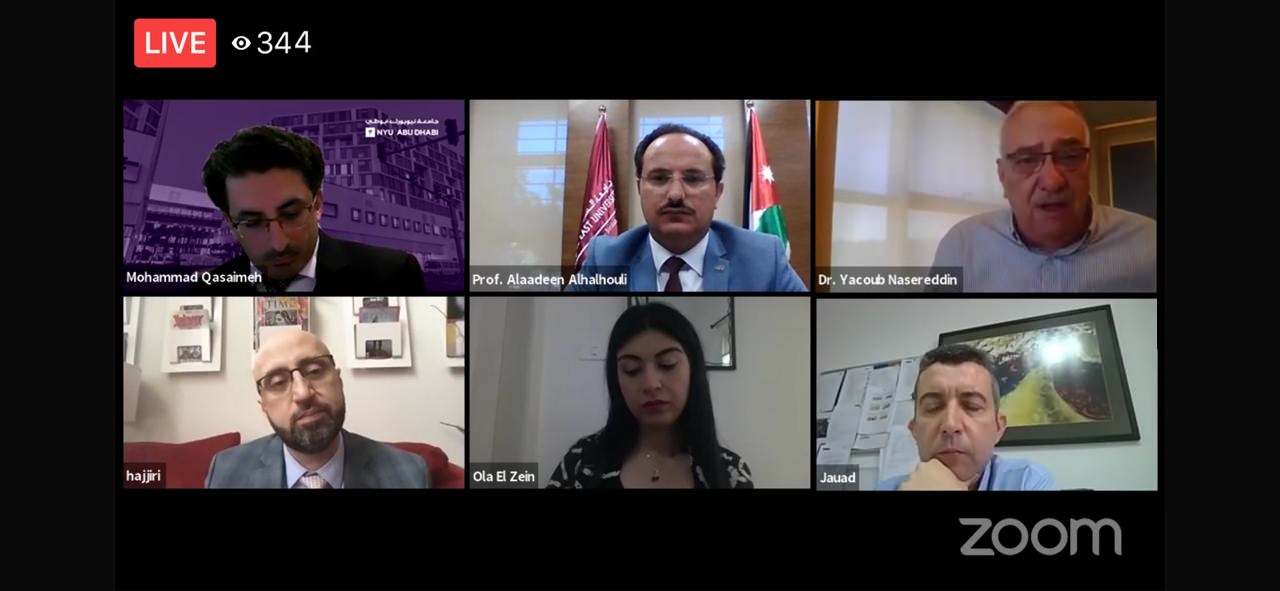 AMMAN – The Chairman of Middle East University's Board of Trustees, Dr. Yacoub Nasereddin, called for promoting research in government operations and private economic sectors to better combat the spread of the Coronavirus. Dr. Nasereddin believes that the current situation requires further research efforts in the aim to protect investments and human lives.
Dr. Nasereddin made his comment during a webinar MEU organised in cooperation with ArabWays, titled "Arab Youth Scientists and the Coronavirus Pandemic: Between Opportunities and Challenges". The webinar was attended by a group of researchers and experts in the fields of medicine, economy, and business.
Dr. Nasereddin stated, "The global health system should be reconsidered as it failed to convince people with the followed procedures to combat the spread of the Coronavirus. It sufficed with asking people to stay home, wear masks, and use hand sanitisers, ignoring research's role in finding innovative and realistic solutions to limit the ensued negative economic implications."
Dr. Nasereddin added, "This pandemic uncovered how tenuous was the so-called global economic unity and international solidarity. We must therefore be self-sufficient and activate the role of research not as a complementary element, but a primary tool to overcome the economic implications ensued due to the spread of the Coronavirus. For example, COVID-19 impact could cause equivalent of 195 million job losses, and investors are now reluctant to establish any new projects."
Dr. Nasereddin stressed the importance of considering real life social issues that pave way for future developments and that are based on sound, implementable planning.