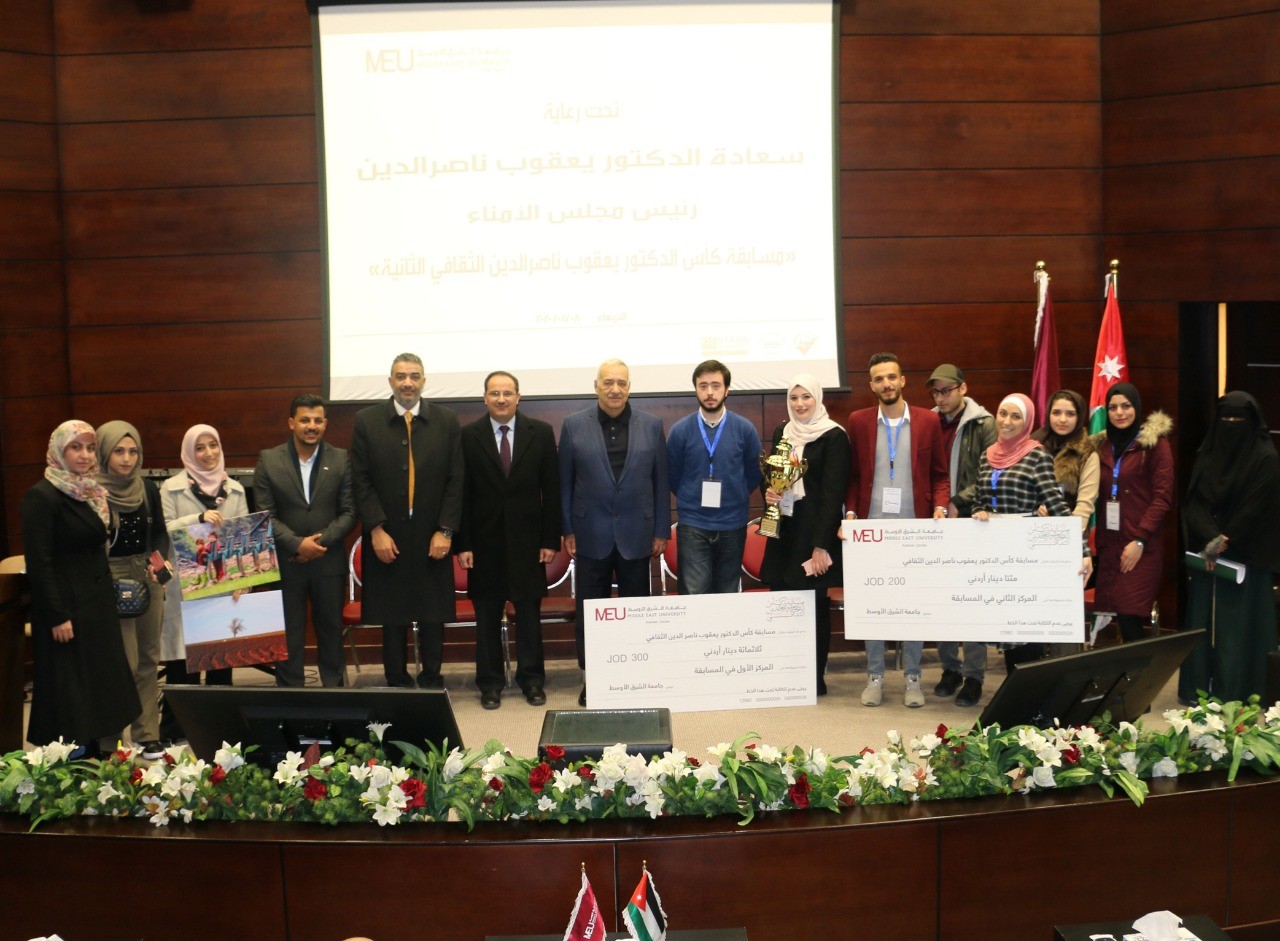 AMMAN – Dr. Yacoub Nasereddin, the Chairman of Middle East University's Board of Trustees, urged students to change our society's traditional perspective on life and explore the plethora of new professional routes that characterise the industry of the future, borrowing from the wisdom illustrated in Mauborgne and Kim's book, "Blue Ocean Strategy".
In his speech during the closing ceremony for a number of competitions that were held during the first semester of the 2019/2020 academic year, including the second Dr. Yacoub Nasereddin Trivia Cup competition, Dr. Nasereddin stated, "The true value of creativity lies in how it grants us the ability to discover new opportunities that were otherwise unattainable, and in how it allows us to develop new avenues of thought and strengthen our creative skills." The closing ceremony was attended by the vice presidents and assistants to the president, the Dean of Student Affairs, and a number of MEU's faculty members, administrative staff, and students.
At the end of the ceremony, Dr. Nasereddin gave the winners of the University's various competitions their awards. The competitions allowed students to produce content in a variety of mediums, such as drawing, photography, calligraphy, articles and news reports, novels, and short stories. The Faculty of Engineering team won first place in the second annual Dr. Yacoub Nasereddin Trivia Cup competition after facing off against the Faculty of Architecture and Design team, which came in second.