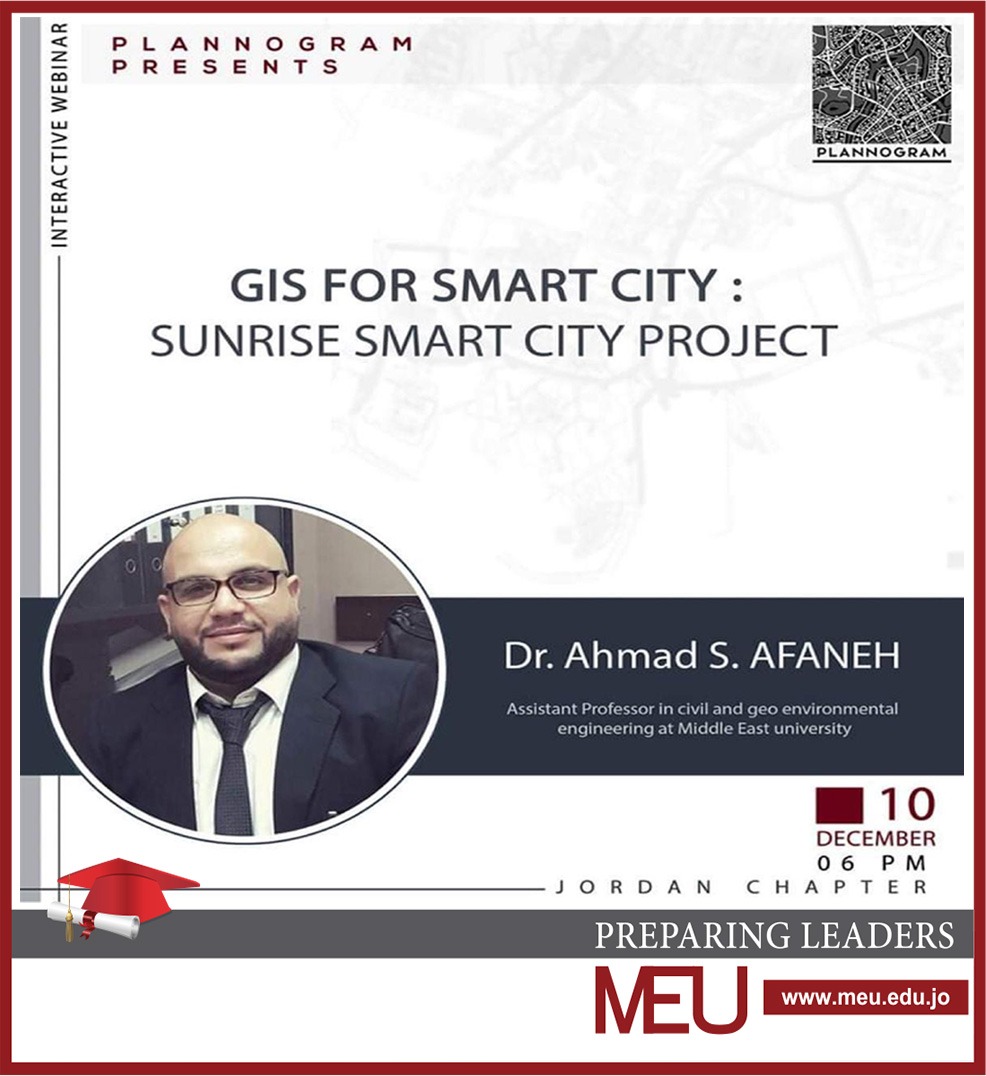 Dr Ahmad Afaneh from the Civil Engineering Department at Middle East University was invited to attend a meeting organised by the Plannogram-Jordan Chapter initiative as a keynote speaker. The meeting will be held on Thursday, December 10, 2020, at 6 P.M. (GMT+2) via MS Teams.
Topics on the meeting's agenda include smart cities design, as on-ground projects that utilised geographical information systems in their designs will be reviewed.
Headquartered in India, Plannogram-Jordan Chapter is an initiative dedicated to urban planning.
You can attend the meeting by following the link below: