Founder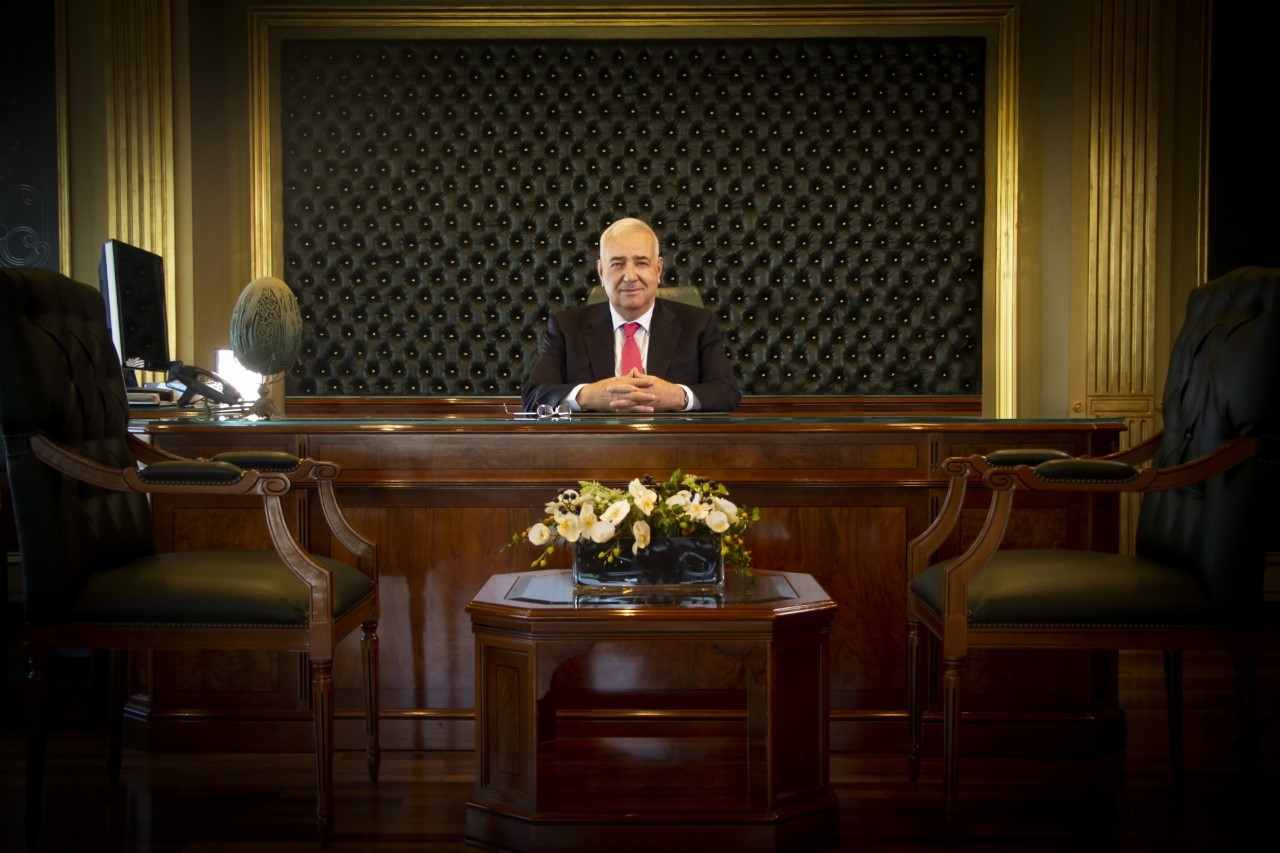 Dr. Yacoub Adel Nasereddin
(Professional Summary and Core Accomplishments)
Yacoub Adel Nasereddin; Jordanian Nationality, married to Dr. Sana'a Shiqwarah, having four children; two sons and two daughters: Dr. Tamara, Dr. Ahmad, Dr.Sara, and Dr. Mohammed.
During his undergraduate studies, he used to work as well in different handy jobs, in order to secure his study and daily life requirements. After graduating in 1977, he started his career from a junior accountant, to supervisor in poultry industry, to Sales Director, then factory manager, and then climbed the ladder of managerial positions arriving at Executive Manager in a public shareholding Company.
In the year 1984, he started his own business; establishing "YAN" group, which is an abbreviation of his name, his father's and his family name's initials. His first chapters of success began with a small capital invested in practicing general trade; in food, consumer goods, industrial raw materials, land & real-estate development, agriculture, and medicine & medical supplies.
Meanwhile, he invested in several public and private corporations from different sectors such as; education, health and industry. In which he was elected as Chairman, or Board member.
Nasereddin's busy agenda did not stop his passion and enthusiasm of being morally responsible towards Arab and Jordanian communities. He saved no effort in directing the activities of his companies to support and adopt socially responsible projects and initiatives that is committed towards human resource capacity building to empower scientific, environmental, social and economic development.
By owning the Middle East University (MEU- N.P.O.) in 2005, emphasizing the importance of highlighting the concepts and core values of Higher education, scientific research, and Social
Responsibility. MEU, with the motto of "Knowledge is Power", and setting its vision as: A Serious, Committed, and seeking to learn University, reflecting his personal journey crowned by his aspired University not only on the local level, but regionally and internationally. Moreover, Nasereddin, directed his efforts to uplift Higher Education on the regional level, where he proposed an initiative to implement governance in Educational institutions, the members of Association of Arab Universities (AARU), who elected him as Chief Executive Officer of its council.
Nowadays, Dr. Nasereddin is continuously publishing many researches in international scientific journals of high impact, and articles in Jordanian newspapers; of which discussing issues of public interest, mostly calling out for adopting strategic thinking and wisdom as a foundation to understand and analyze public interests, in order to arrive to a suitable solution.
He also participated in many conferences, seminars, workshops and courses related to his different expertise and interests. Furthermore, he attended many regional and international exhibitions within the scope of his wide network of renowned figures.
Through his career Dr. Yacoub was awarded many trophies and certificates from local and international private and public bodies, rewarding his high commitment and achievements in different fields.