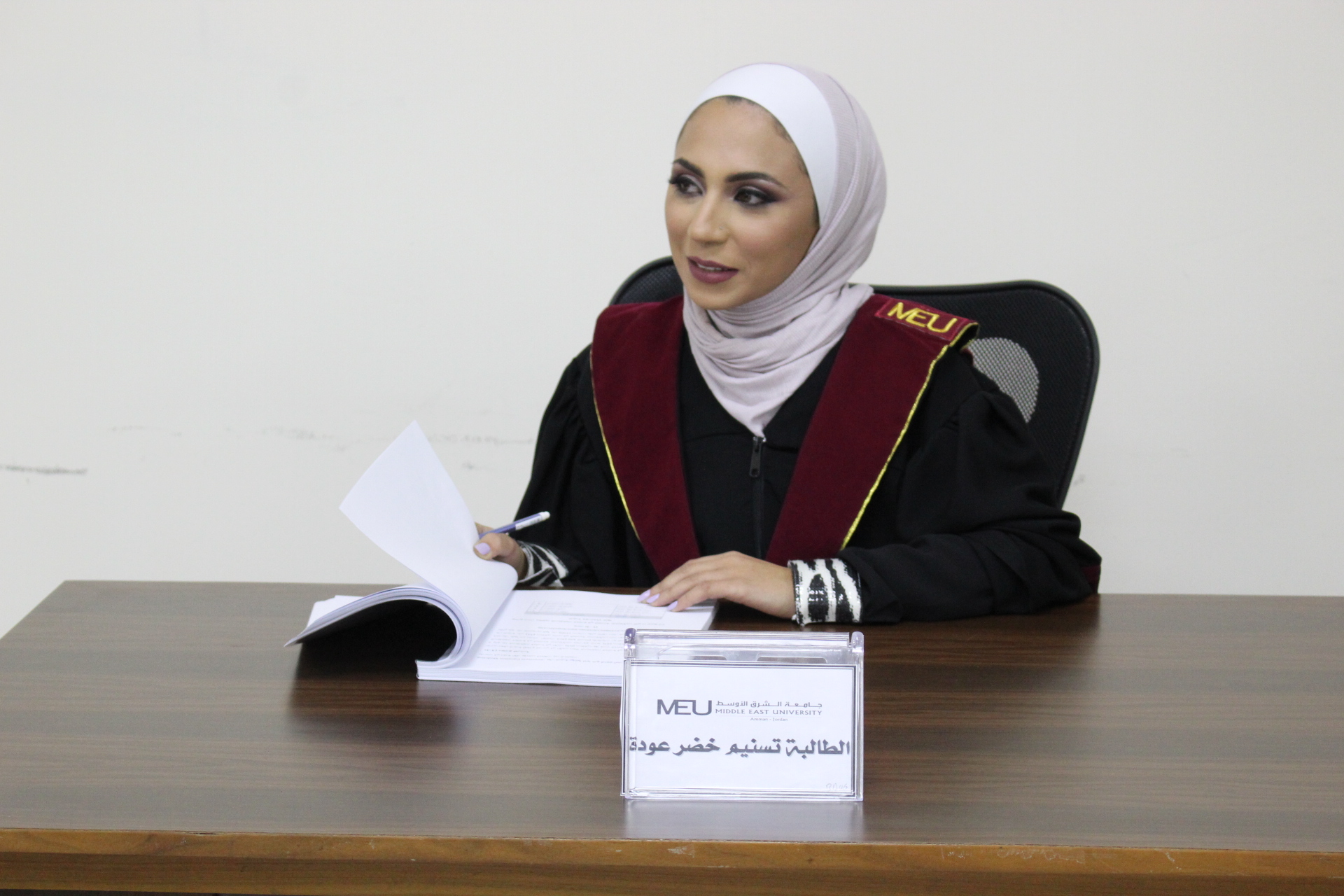 AMMAN – Researcher and Faculty of Business student Tasneem Khader Abdullah defended her thesis "The Moderator Effect and the Relationship between Emotional Intelligence and Employees' Performance – A Field Study of Private Hospitals in Amman".
Ms. Abdullah investigated how the moderator effect mediates private hospitals' ethical climate and how it changes workers' emotional intelligence and performance. The sample population studied consisted of 338 nurses working at private hospitals in Amman who answered the survey Ms. Abdullah designed to accrue data.
Ms. Abdullah adopted a descriptive analytical methodology and used statistical analysis software, such as AMOS.22 and SPSS.19, to analyse her data. 
Ms. Abdullah's results proved that there was no correlation between emotional intelligence and workers' performance at private hospitals in Amman.
Ms. Abdullah suggested that private hospitals should prioritise emotional intelligence training as emotional intelligence is an essential skill that helps professionals practice the nursing profession. She also recommended that hospitals should focus on helping their nurses develop their emotional perception, understanding, and management skills to help them better control their social reactions and responses.  
The thesis assessment committee presiding over this project was made up of Dr. Amjad Tweiqat, Ms. Abdullah's supervisor, Dr. Abdulaziz Al Sharabati, the MEU internal evaluator, and Dr. Ishaq Mahmoud Al Sha'ar from the Applied Science Private University.