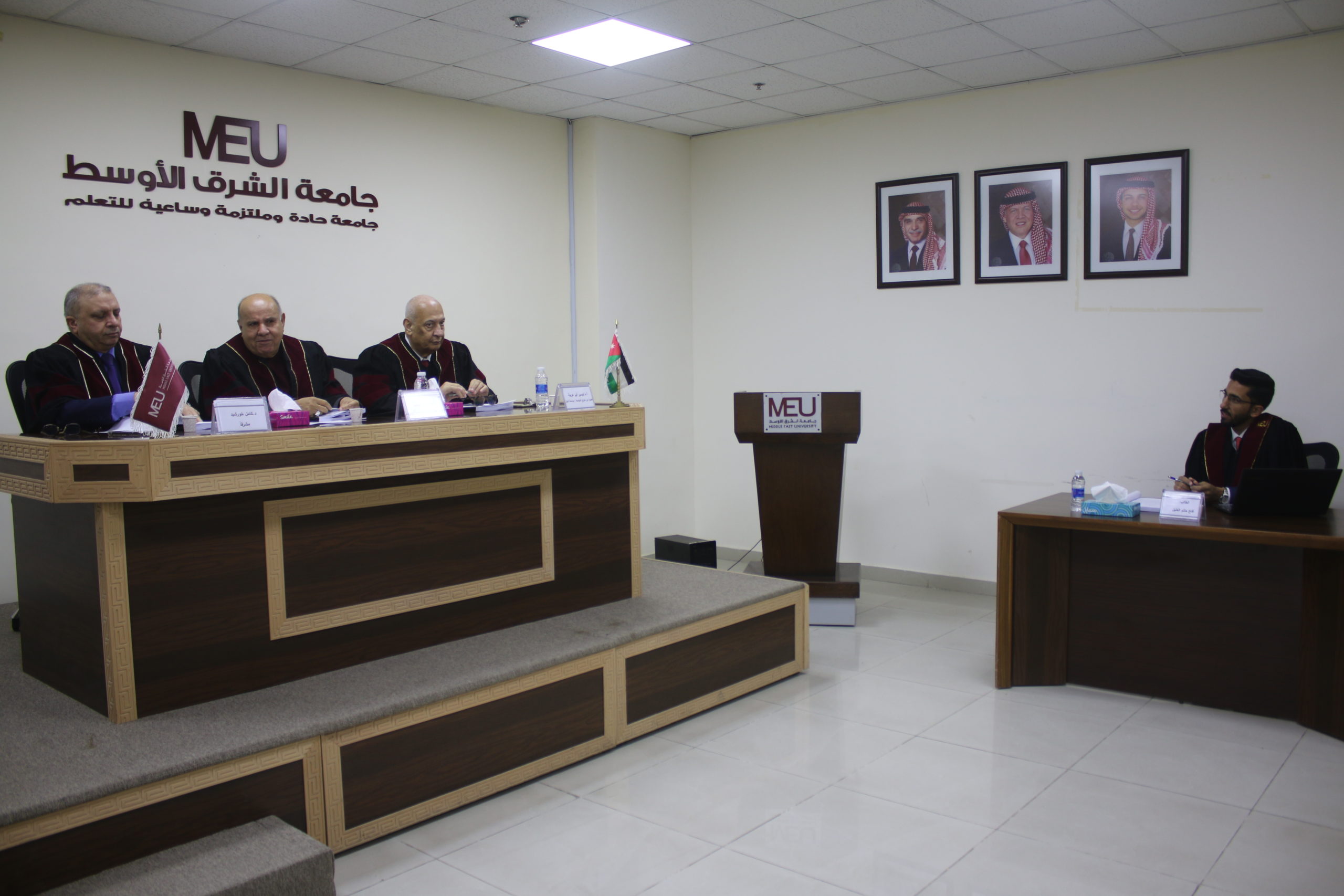 AMMAN – Research and Faculty of Media Student Fateh Hatem al-Khalil defended his thesis, "Measuring Viewer's Trust in the 'Al-Mosuliyeh' Television Channel as a Source of Information about the News in Mosul – A Survey".
The goal of this study was to investigate the extent to which the people from the Iraqi city of Mosul view the "Al-Mosuliyeh" television channel as being a reliable and accurate source of information on Mosul's current events and other news, learn more about how the people of Mosul consume their news, and identify what news topics are especially important to the people of Mosul.  The researcher investigated these questions by administering a survey.
The results of Mr. al-Khalil's survey indicated that 72% of the surveyed individuals, who are from Mosul, reported that they trust the "Al-Mosuliyeh" news channel and view its information as being reliable. The results also indicated that social issues are the most popular news topic according to the surveyed individuals.
Based on his results, Mr. al-Khalil suggested that the "Al-Mosuliyeh" channel should work to maintain the public's trust by continuing to be a reliable and unbiased news source but also work to rectify its negative aspects.
The thesis assessment committee presiding over this project included Dr. Kamel Khorshed Murad, Mr. al-Khalil's supervisor, Prof.Izzat Hijab, internal MEU evaluator and head of the committee, and Prof. Tayasor Abu Arjah from Petra University as the external evaluator.