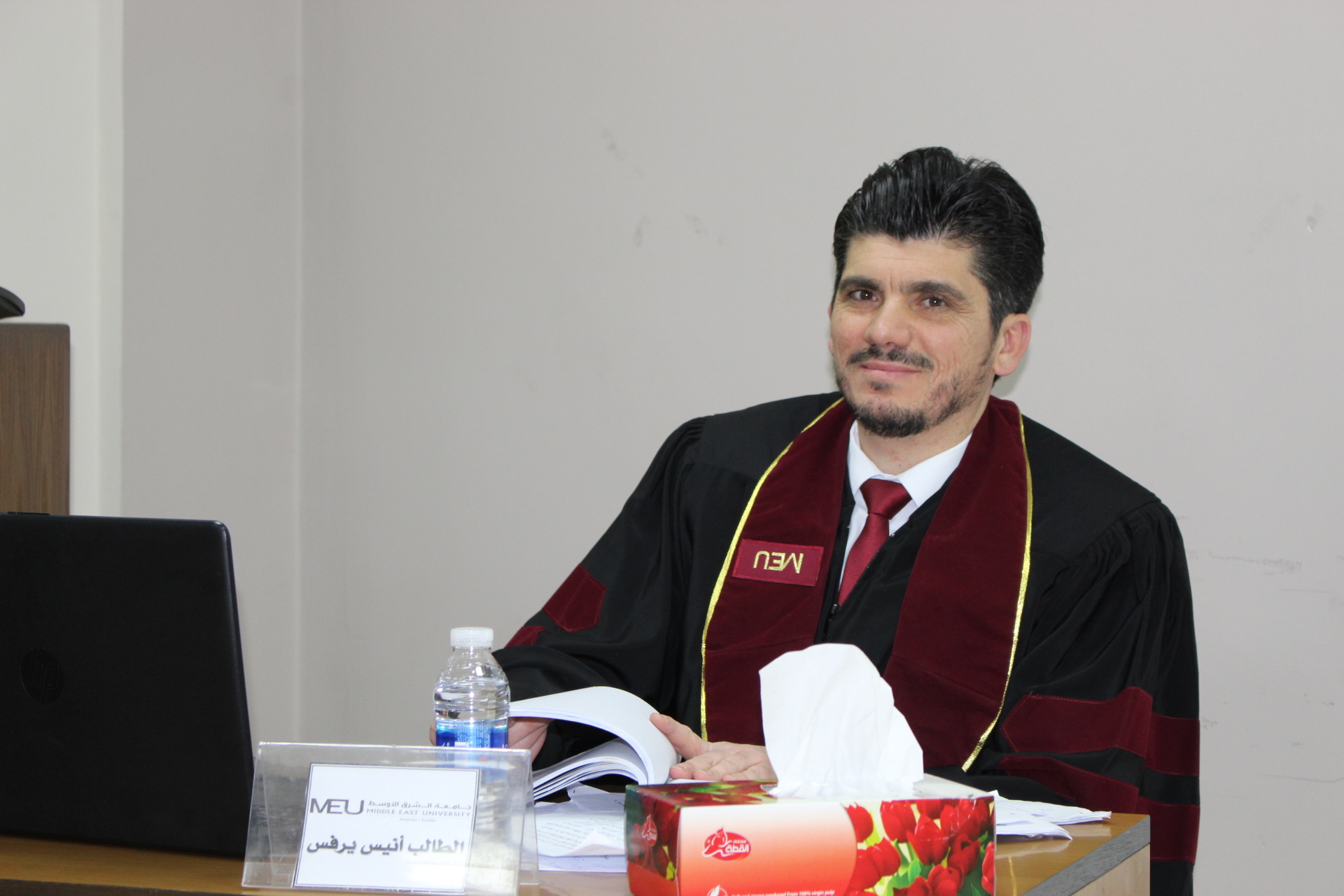 AMMAN – Researcher and  Faculty of Business student Anees Ahmad Yirfas defended his thesis "The Effect of Customer Knowledge Management on the Performance of Private Hospitals in Amman".
Yirfas investigated the developments being made at private hospitals and the effect that their adoption of customer knowledge management models and processes has on these hospitals' performances.
Yirfas found that customer knowledge management has a positive effect on the performance of the private hospitals he gathered his data from. He concluded that hospital workers' commitment is paramount to their positive performance.
Yirfas stressed the importance of taking customer knowledge management into consideration when evaluating the performance of private hospitals in Amman. The researcher highlighted the necessary changes that must be made in order to employ and benefit from the technological advancements being made in the field of medical services and healthcare. He also recommended that private hospitals must enhance the quality of services they provide in order to ensure the satisfaction of their patients.
The thesis assessment committee presiding over this project was made up of Dr. Mohammad Jamil Al Adayleh, Yirfas' supervisor, Dr. Ahmad Ali Saleh, the MEU internal evaluator, and Dr. Khaled Mohammad Abu Al Ghanam from the Amman Arab University.