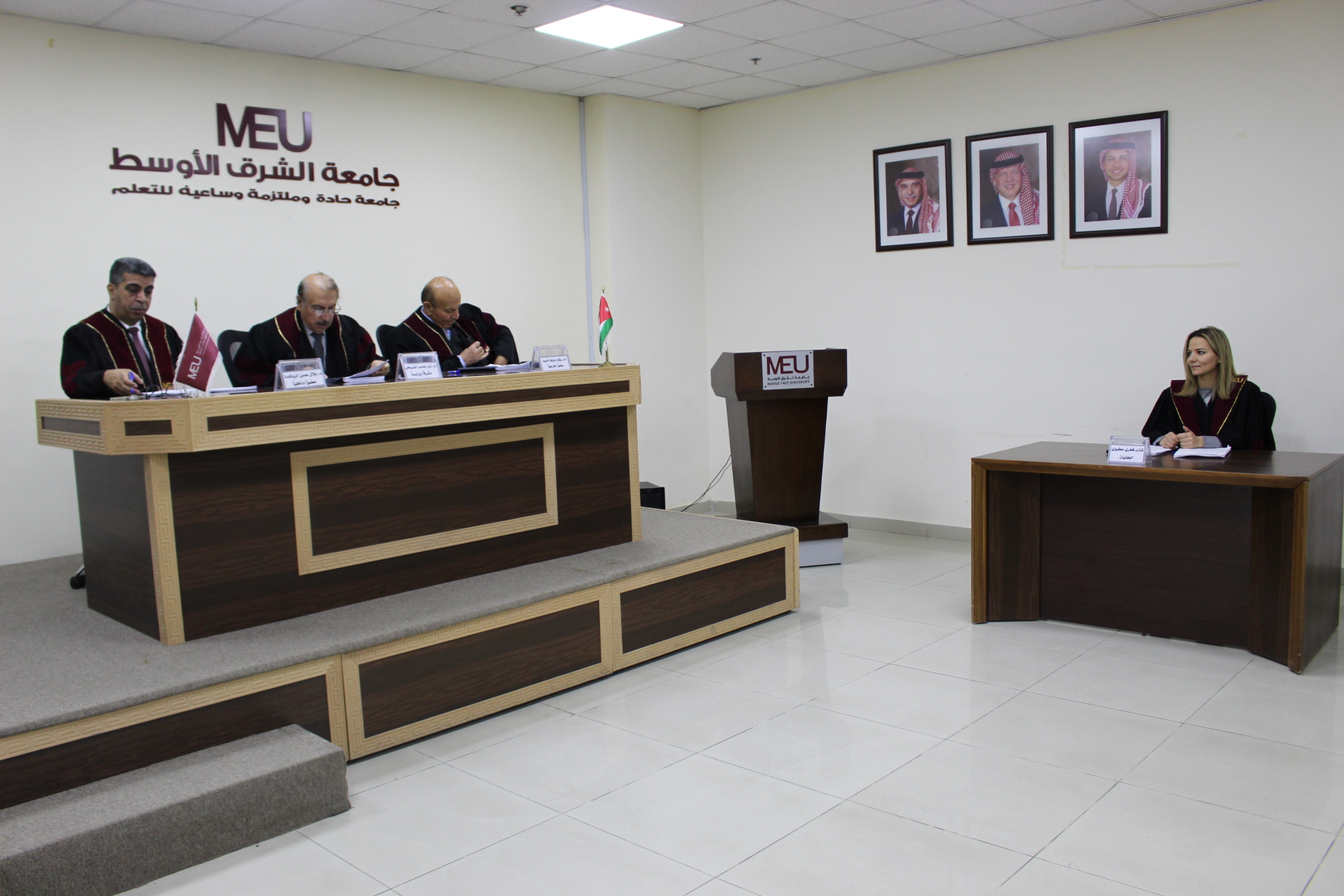 AMMAN – Student and researcher Shatha Fakhri Al Aqayleh from the Faculty of Law defended her thesis "The Decisions of the International Labour Organization".
In her thesis, Al Aqayleh discusses the challenges that the ILO faces in enforcing its laws and standards.
Al Aqayleh addressed the need to find a mechanism that will allow the ILO to pass laws without violating their own regulations. She stressed the importance of granting oversight committees with the authority to hold violating entities accountable and protect the rights of foreign workers.
Al Aqayleh found that the ILO is dedicated to protecting individual rights by bringing governments, employers, and workers together. It has allowed workers to defend their rights by establishing a line of communication with employers and designating representatives for each party. These efforts have allowed the ILO to ensure that human rights are preserved and that international law is respected.
Al Aqayleh stressed the importance of giving the ILO's control committees a more active role so they can intervene in cases of labour rights violations, especially in third world countries. These committees should be able to operate based on complaints filed directly to all branches of the ILO.
The thesis assessment committee presiding over this project was made up of Prof. Nizar Jasem Al Anbaki, Al Aqayleh's supervisor, Dr. Bilal Hasan Al Rawashdeh, the MEU internal evaluator, and Prof. Rashad Aref Al Sayyed from the University of Jordan.